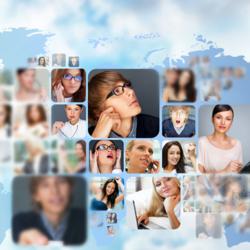 Clients have the opportunity to find on our network the most qualified and experienced coaches, mentors, consultants and psychics. They have also the ability to speak and chat with any professional and test them for free to reduce the risk to the minimum
(PRWEB) June 30, 2013
FreelanceCoach Public Relations Manager Anda Tudor says that they have just started with a simple blog, and now they have the most comprehensive network where the best rated and screened professionals are offering their services to the clients in the safe and secure environment of their website.
"Clients have the opportunity to find on our network the most qualified and experienced coaches, mentors, consultants and psychics. They have also the ability to speak and chat with any professional and test them for free to reduce the risk to the minimum for them," Tudor says. "Professionals also benefit greatly by being able to find great, committed clients who are looking for help, assistance or advice. There is no other network in the market that has so many features for professionals to use to sell their services."
About FreelanceCoach.com
FreelanceCoach.com is a worldwide market place for online coaching, consulting, advisory, mentoring and spirituality services. The site is dedicated to helping clients all over the world be happier, healthier and more successful individuals as they gain better control over their lives.
We are committed to constant innovation and our network user satisfaction. All our professional users are screened and rated by the clients. Clients' security and satisfaction are our highest priority.
Contact:
Anda Tudor, Public Relations Manager
anda(at)freelancecoach(dot)com