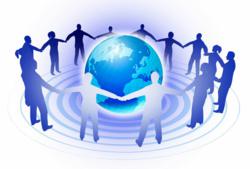 our online transactions, such as our checkout process, are secured with Secure Sockets Layer (SSL) certificates
Washington, DC (PRWEB) June 30, 2013
Online security is a must when it comes to hosting websites. This is a fact since there are a lot of unscrupulous hackers and spammers that are lurking in the Internet world. Moreover, millions of viruses are crawling online in wait for systems that can be infected. When it comes to web hosting, online security is critical in Web HSP's philosophy, since they are committed to following up with the latest technology in anti-hacking, anti-spamming and anti-virus programs.
"When it comes to our client's website information, we are always working hard not to compromise any detailed and confidential information," according to Doug Davis, Web HSP's CEO and Founder. In addition, according to Davis, "our online transactions, such as our checkout process, are secured with Secure Sockets Layer (SSL) certificates."
The anti-spam and anti-virus programs aim to secure websites so that they are protected from malicious activity. Web HSP uses a proprietary technology that informs clients whenever their website has changed without their knowledge. This means that client's can sleep well at night.
Taking into account that in the online world, the latest viruses are constantly being spread, this is why Web HSP puts so much emphasis on keeping up with the latest anti-virus and anti-spam programs. In fact, Web HSP makes sure that these programs are top-of-the-line, since website security is such an important issue.
Furthermore, client queries, with regards to security or any other support issues, are promptly answered. With their 24/7 customer support, website owners can easily contact the support team of Web HSP and hosting queries are answered back almost immediately.
This is the reason why when it comes to website security, Web HSP's clients are assured since they know that Web HSP is constantly looking out for the best in online security for their clients.
For more information, simply visit http://www.webhsp.com