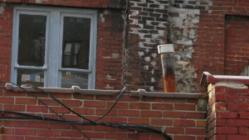 13 young partygoers were killed and 57 others were injured when a rear porch collapsed in Chicago's Lincoln Park neighborhood
New York, NY (PRWEB) July 01, 2013
Five people were injured the night of June 3 after a second-floor balcony at a Long Island apartment building collapsed and fell. Based on a June 3 CBS news report, the five victims were standing on the balcony, which was about 5 feet above the ground. The balcony collapsed into a first-floor balcony, the report states. The collapse was the result of structural failure and the weight of the people who were standing on the balcony, according to the article. Firefighters who responded to the incident also found other balconies in the building that were structurally unsound, the report states.
The worst balcony and porch collapses in recent U.S. history have ended in tragedy, the news article shows. On June 29, 2003, 13 young partygoers were killed and 57 others were injured when a rear porch collapsed in Chicago's Lincoln Park neighborhood, the report states. This incident caused the city of Chicago to revise its regulations on porches, according to the article. Also, in July 2002, 33 people were injured when a deck collapsed at a beachfront house in Point Pleasant, N.J., the article states.
When it comes to building collapses, it is important to determine what caused it, said New York personal injury lawyer Kenneth A. Wilhelm. "These are incidents that could result in catastrophic injuries or even fatalities. We have seen first-hand, individuals who have suffered head injuries, broken bones and even internal injuries as a result of building collapses or a fall suffered due to an unstable structure."
Wilhelm says if the collapse was caused by poor maintenance, injured victims can file a premises liability claim against the building owner. "It is the responsibility of a property owner and/or manager to ensure that the property is in good shape and that it does not pose a danger to tenants, visitors or guests. Victims have the right to pursue compensation for injuries and damages caused by a property owner's negligence."
About the Law Offices of Kenneth A. Wilhelm
The Law Offices of Kenneth A. Wilhelm is a personal injury litigation firm with an unwavering dedication to its clients. With more than 41 years of experience, our firm strives to obtain the best compensation for those who have been injured or those who have lost a loved one due to an accident or by someone else's negligence. We handle cases dealing with personal injury, medical malpractice, wrongful death, workers' compensation, dental malpractice, motor vehicle accidents, rape, paralysis, comas, seizures, false arrest, lead poisoning, trips and slips and falls, elevator accidents, construction accidents, Erb's palsy, cerebral palsy, brain damage, blindness, hearing loss, dog bite cases, fire and smoke inhalation accidents, bicycle accidents, falls from windows or scaffolds, and many other types of accidents and injuries.
Please contact us 24 hours a day, 7 days a week at 1-800-WORK-4-YOU (1-800-967-5496). We can also help with personal injury cases in New Jersey, Connecticut, Pennsylvania, or Florida. If you have been seriously injured in any of the 50 U.S. states, please call us and we will try to help you with your case.
Other phone numbers for us are:
1-800-RADIO-LAW, 1-888-WYPADEK, OR 1-800-LAS-LEYES
Please visit us at: http://www.WORK4YOULAW.com
The Law Offices of Kenneth A. Wilhelm
445 Park Ave, 9th Floor
New York, NY 10022
(212) 545-7373