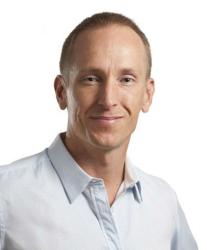 A blog is so much more than simple a means of showcasing your company's products or services.
(PRWEB) July 01, 2013
In this latest Tip Sheet Gollan reveals a series of invaluable insights for entrepreneurs to use when it comes to communicating with their prospects and colleagues on social media. The results, Gollan promises, will give business marketing plans a huge boost and elevate that company's community standing.
In Six Purpose-Driven Ways for Entrepreneurs to Use Social Media Gollan discusses subjects essential to a company's success such as reputation management, authority posting, the marketing of new products, improved customer service, increasing customer loyalty and, of course, networking.
Connect and Network. Gollan cites LinkedIn here as the best resource for both connecting with other like-minded professionals and for engaging in B2B marketing by seeking out prospects. He recommends Lewis Howes' book Linked Working as an excellent introduction to those unfamiliar with the site. Meanwhile, recommendations and endorsements from customers and former colleagues on LinkedIn really do make a difference, he counsels.
Provide Customer Service. Facebook and Twitter are excellent, and instant, means for companies to connect with customers. Gollan cites the example of US shoe company Zappos who regularly respond to customer queries on their Facebook page or Twitter profile – despite their huge size and daily turnover.
Market New Products and Services. Blogging – which is achieved in a less formal and chattier style than a newspaper article, for example - is an excellent means for a business to tell those reading the post the story of how it came into being, and what its ethos is etc.
"A blog is so much more than simple a means of showcasing your company's products or services," says Gollan in his published notes for entrepreneurs. "It can be used as a communication channel with other blogs within your industry, for instance, and a means of interacting with your community in general."
Managing Reputation. Social media channels such as Facebook, Twitter and YouTube are a great means for a company to get its points across or even respond to criticism, added Gollan. That's because it provides them with a 'right to reply' and affords them the time to explain a point, whereas news station's rushed sound bite probably wouldn't.
Demonstrate Areas of Expertise. Online video is regularly used by entrepreneurs to demonstrate their knowledge and level of expertise in a particular sector. That's because a video recording can come across as a far more intimate means of communication than a blog post or article.
However, in order to get the most from video updates Gollan says it's essential to ensure the videos are uploaded with SEO in mind so they'll correctly be directed to their intended audience.
That means checking the popularity of certain keywords and considering using the company's location in search phrases. He goes on to highlight what he means by revealing the keywords he uses for his own videos – business growth, leadership and business owners etc.
Increase Customer's Loyalty. Twitter has proved itself a great tool for communicating with clients and it's possible to build up a loyal following in no time at all – provided the company posts on a reasonably regular basis.
The content of those tweets could include company news updates, links to company blog posts, amusing, interesting or favourite quotes and funny photographs, personal notes on the owner or staff eg 'big' birthdays, christening, participation in sponsored events etc.
For further information on extending the marketing reach of a business and improving its standing in its particular sector, as well as other coaching tips, then visit http://www.caseygollan.com.au/ today.