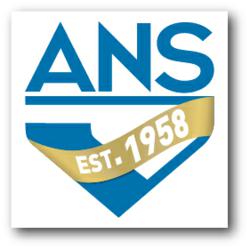 "I see many sports injuries related to golf," states Chapple. "The unnatural form of a golf swing can really cause strain and stress on a person's back. I suggest appropriate stretching techniques before playing any sport."
Morristown, NJ (PRWEB) July 03, 2013
Atlantic NeuroSurgical Specialists (ANS) neurosurgeons offer the Coflex®, a revolutionary, minimally invasive technology used to help treat back pain. The Coflex is a new method that allows the affected discs to be manipulated by inserting a device that adjusts the movements of the dorsal spine.
This procedure can be used on most patients suffering from conditions like lumbar disc herniation, lumbar degenerative disc disease and spinal stenosis. Back pain is often caused by an individual's professional or recreational activities, such as golf, which may involve constant, often abrupt movement. The pain has a tendency to increase and, because of the direct connection between the spine and the nervous system other parts of the body can eventually be affected.
Atlantic NeuroSurgical Specialist (ANS) neurosurgeons, David Wells-Roth, MD, and Kyle Chapple, MD specialize in spinal and neurovascular diseases. Dr. Wells-Roth sees patients making same-day and next-day recoveries, alleviating the need for a 3- to 4-day hospital stay - typical of complex spine surgery.
Recently, ANS neurosurgeons preformed the Coflex procedure on one of their patients, Luis DaSilva. Mr. DaSilva suffered an unfortunate twist during a game of golf. His injury sent him to the operating table, but a brief surgical intervention was enough to solve the problem. Mr. DaSilva describes his experience: "When I was referred to Atlantic NeuroSurgical Specialists (ANS), I was suffering from a backache, which became even more troublesome after I twisted my back playing golf. After twisting my back, the pain extended into my right leg and became unbearable. I had two discs that had deteriorated, and one of them was affecting a nerve, causing leg pain. The surgery did not take long, the pain disappeared immediately and I was able to walk normally again. I can truly say that I was reborn after the Coflex surgery, thanks to ANS."
DaSilva, like so many Americans, avoided surgery until the pain became too excruciating to bear. "I was in pain for almost a year," explained DaSilva, "and finally I decided that I had enough. I wish I had known how minimally invasive spine surgery would have improved my life – I would have done the surgery a year ago."
Dr. Kyle Chapple cautions golf players and other athletes to pay attention to their form when playing their sport. "I see many sports injuries related to golf," states Chapple. "The unnatural form of a golf swing can really cause strain and stress on a person's back. I suggest appropriate stretching techniques before playing any sport."
Don't let insurance come before your health. ANS sees all patients. For more information about ANS or the Coflex call 973.285.7800 or visit http://www.ansdocs.com.