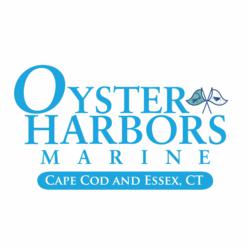 I wanted to come to work for Oyster Harbors Marine because of the products they represent, specifically Viking
Essex, CT. (PRWEB) July 01, 2013
Oyster Harbors Marine has announced the opening of a new location in Essex, Conn., with veteran award-winning broker Ed Zyskowski joining the company to run the office.
Zyskowski, who was born and still lives in Wallingford, Conn., has been in new boat sales and yacht brokerage for nearly 30 years. He has been honored with Cabo Yachts' "Salesman of the Year" award three times, and on two other occasions was runner-up. Blackfin Boats and Bertram Boats have also honored Zyskowski through the years.
The Essex office will specialize in Viking, Jupiter and Limestone boats.
Zyskowski comes to Oyster Harbors Marine after seven years with Boatworks Yacht Sales. Prior to that, he spent nearly 20 years with Northeast Yacht Sales.
"I wanted to come to work for Oyster Harbors Marine because of the products they represent, specifically Viking," he said. "It is much like what I did at Northeast. This is sort of a mirror image.
"I have experience selling Blackfin, Cabo, Viking, Jupiter, Regulator. I've sold an awful lot of products over the years. Now I feel like I'm back home where I belong."
The graduate of Lake Forest (Ill.) College originally got into the boating business with his father. "He got out after a year, and I stayed in," he said. "I've been doing it ever since."
Oyster Harbors Marine is a full service marina located in Osterville, Mass. Oyster Harbors is a new and used boat dealer for Viking Yachts, Bluestar, Limestone Boats, Regulator Boats, Cabo and Tiara Yachts. Oyster Harbors provides sales, brokerage and services, and is also recognized as one of the top performers in the boating industry.