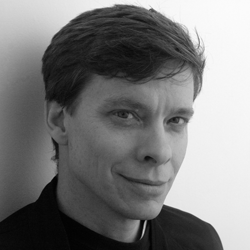 Washington, DC (PRWEB) July 01, 2013
Hanley Wood LLC, the premier media, event, information and strategic marketing services company serving the residential and commercial design and construction industries, announced today the appointment of Clayton DeKorne as Executive Editor of Journal of Light Construction (JLC).
DeKorne, one of the industry's most noted editors and educators, served most recently as Principal of Digital Learning Labs, LLC, a company he founded to produce training and instructional design platforms for the architectural, engineering and building-science fields. He has spearheaded a wide variety of high level research projects with state and federal agencies, including The U.S. Department of Energy, California Energy Commission, and New York State Energy Research Development Authority, and has developed training programs for Dupont and Panasonic, among others. He began his career at JLC in 1989, developing magazine and live-events training, and remained at the company for nearly a decade until its sale to Hanley Wood in 2000. In association with JLC, DeKorne served as founding editor of Tools of the Trade and Coastal Contractor magazines.
"Clayton and I worked together at JLC in the 1990's, and collaborated on a variety of projects more recently, so I am excited to welcome him back," said Sal Alfano, Editorial Director. "His broad subject matter expertise and his experience in developing training and reference materials for construction professionals will be invaluable to both our print and digital initiatives."
About JLC
The Journal of Light Construction is written by and for residential and light commercial contractors. Pro-grade detail and step-by-step instruction make it the leading training manual for the industry. JLC offers practical instruction and expert advice about construction techniques, business management and job site issues that face building and remodeling contractors every day. It is the only residential construction brand offering this level of expert, technical content in both a 100% paid circulation magazine and dedicated online format.
About Hanley Wood
Hanley Wood, LLC is the premier media, event, information and strategic marketing services company serving the residential and commercial construction industries. Through its operating platforms, the company produces award-winning digital and print publications, newsletters, websites, marquee trade shows and events, market intelligence data and custom marketing solutions.