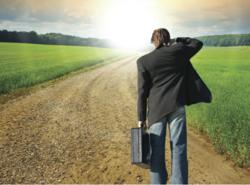 We planned our events this month to help individuals find peace.
Dubai (PRWEB) July 01, 2013
Join Illuminations during the month of July as they travel within. Within to the most beautiful place on earth which individuals will arrive at after meditation, yoga, healing and therapy. This place is so tranquil, peaceful and blissful that once clients experience it, they won't want to leave.
In addition to its regularly scheduled meditation, yoga, reiki, chakra and hypnotherapy, Illuminations in Dubai offers many platforms to find your inner peace.
"We are all about traveling within this month at Illuminations," said Soniyaa Kiran Punjabi, founder of Illuminations. "We planned our events to help individuals realize how our therapies help them get to the most beautiful place on earth where they will find peace."
Certified hypnotherapist, psychotherapist and faculty member of CHII, (California Hypnosis Institute of India), Dr. Irina Khanna will unveil family constellations during her two day Family Constellations session on July 2nd and 3rd, from 6:00 – 10:00 p.m. (AED 399 for two days).
Dr. Kamlesh Kumar Slisodia is a gold medalist in alternative therapies from New Delhi India. He focuses on removing obstacles that create disease in our body, through a wide range of complementary approaches. Join Dr. Kumar on Wednesday, July 17 from 6:00 – 7:00 p.m. as he defines Naturopathy and how it works. He will also provide brief self-demonstrations to detect certain issues in the body. This seminar, Naturopathy 101 Awareness Seminar is free!
Enjoy Theta Healing with Vanya Silverten during the month of July at Illuminations. Theta Healing Advanced will be held for three days from July 5 to July 7 from 9 a.m. to 5 p.m. (AED 1675); Theta Healing SoulMates from July 9 to July 10 from 8:00 to 10:00 p.m. (AED500) and Theta Healing Manifestation from July 12 to July 13 from 9 a.m. to 5 p.m. (AED1500).
Vanya Silverten is a Master of Theta Healing and teaches courses on this technique internationally with clients and students from over 25 different countries with the intention to encourage them to tap into their own individual abilities, by mastering the theta healing technique. Her individual healing sessions generally include a mixture of angel and aura readings, body scanning, disease whispering, gene therapy, DNA recoding, digging and belief work, house clearings, heart/soul healings and divine timing readings. Private consultations are also available.
Some of the Mediation sessions during the month of June include: Create Your 7th Heaven thru Theta Workshop with Vanya Silverten on Thursday, July 4 from 7.30 p.m. - 9.00 p.m. (AED 50); Forgiveness Meditation on Tuesday, July 9 from 7.30 p.m. - 9.00 p.m. (AED 30); Stress Relief Meditation on Sunday, July 14 from 7.30 p.m. - 8.30 p.m. (AED 30); Emotional Cleansing Meditation on Wednesday, July 17 from 7.30 p.m. - 8.30 p.m. (AED 30); Full Moon Meditation on Monday, July 22 from 7.30 p.m. - 8.30 p.m. (AED 50); and Meditation for Beginners on Tuesday, July 30 from 7.30 p.m. - 8.30 p.m. (AED 30).
Other workshops and classes during the month include Yoga, Quantum Jumping Awareness Seminar, Hypnotherapy, Mindfull vs. Mindfulness Workshop, Drawing Interpretation and Mediation Workshop and a free movie night. The entire July calendar can be viewed here.
To pre-register for any of the events at Illuminations, please send your full name, mobile and email ID to info(at)illuminationsworld(dot)com or call 04 448 7043.
Services at Illuminations are available for individuals, corporate professionals and young adults to avail from daily meditations, self-empowerment workshops and seminars, holistic training programs, private consultations, and holistic products. Illuminations help inspire people to rise above their limitations in order to unlock their unlimited potential within.
Illuminations hopes that by attending their well-being center, your life will be changed, your soul re-inspired and you will reach beyond yourself and into the possibility of a greater world through peace, health, spirituality, and a conscious life.
Illuminations is a Dubai-based holistic well-being center located in Jumeirah Lake Towers. The center was founded by Soniyaa Kiran Punjabi, with the intent of inspiring individuals towards a journey of self-discovery as a key to lasting happiness. The center offers a variety of services based on a holistic approach to self-development with the intention to provide a deeper insight into the mind-body-energy connection influencing the experience of life.