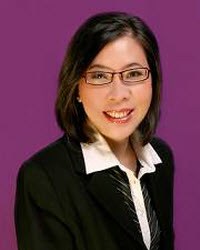 ...Address these mindset issues ... or no amount of strategies or business process can help you grow your business...
Kuala Lumpur, Malaysia (PRWEB) July 01, 2013
Business growth coach and online trainer Louisa Chan collaborated with Blair Singer, business and personal growth professional to produce new training "How To Control Your Negative Self-Talk - Business Building Tips For Coaches And Trainers." The training (available for download here) debunks misconceptions about negative self-talk and offers three effective techniques for controlling the 'little voice in the head'. Using these techniques professionals are able to reframe their mindsets, attract more clients and grow their business.
Louisa Chan, a business coach helping teachers, trainers, tutors and coaches noticed that while these professionals find it rewarding to work with their clients, many prefer to focus on content development or delivery and leave business building to agencies or training providers even if this means giving up a big portion of their pay to these third parties.
Something seems to be holding these professionals back from being entrepreneurial and launching out. This prompted Louisa to create a podcast training with Mr. Blair Singer which helps trainers master negative self talk, develop a positive mindset and achieve personal and business success.
This is in line with Louisa's ongoing mission to support teachers, trainers, tutors and coaches by providing useful resources to help them grow their business so they have the time and freedom to pursue their passion and higher purpose.
When asked what is the best way of overcoming self-limiting thoughts, Blair answered: "It is important to realize that if you can't sell, your credibility in front of the room will be minimal. As a teacher, trainer or coach you need to be able to sell ideas and concepts.''
Louisa went on to explain why training providers need to blend personal growth with business and marketing training to achieve holistic growth. "You have to address these mindset issues or no amount of strategies and business processes can help you grow your business."
Blair continued to share that teachers, trainers and coaches have a dual-fold benefit when they work on their negative self-talk as that growth will filter through to their clients which in turn will give them much more credibility.
"You can't be rid of negative self talk but you can certainly reframe, control and master it. And when you are able to do that, nothing can hold you back from achieving your dreams, whether it is championing a cause or achieving a personal or business goal." Louisa added.
Other topics covered in the training include:

Blair's most important 'inner game' lesson
Why selling is crucial
How to sell without fear
3 techniques you can use to overcome this negative self talk
About Louisa Chan
Louisa Chan helps Teachers, Trainers, Tutors and Coaches build ethical businesses using online marketing and social media. She has consulted and worked with multi-national companies while living in different parts of Asia.
Currently based in Malaysia, Louisa conducts face-to-face corporate workshops as well as online training and coaching. Visit Louisa Chan's website LouisaChan.com for more information.
About Blair Singer
Blair Singer is a sales, business and personal growth professional who seeks to empower people and organizations to change behaviors to improve performance. He is the author of several books, CEO of SalesPartners Worldwide™ and public speaker. Mr. Singer is based in Arizona, US.