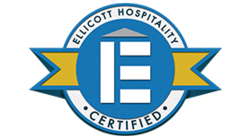 Store manager, Caitlin Krumm, says, 'At Dollar Buffalo we attempt to offer the very best in customer service.'
Buffalo, NY (PRWEB) July 02, 2013
In an attempt to raise call ahead reservations, the Dollar Buffalo location is currently running a 10% reduction on reservations made by contacting the franchise location right via phone. The discount will be taken off of the best available rate. No other discounts will apply. Store manager, Caitlin Krumm, says, "At Dollar Buffalo we attempt to offer the very best in customer service. We believe that encouraging direct contact between the customer and the desk agent prior to guest entrance will lead to greater customer satisfaction." Customers should call (716) 632 8300 to book a car rental at this place. The discount promotion will be continuing.
About Thrifty Buffalo Car Rental
Thrifty Car Rental grown to the Buffalo Niagara region in 2013 with the opening of the Dollar Buffalo Car Rental franchise. The store is conveniently located right across the street from the Buffalo Niagara airport and offers rental cars that satisfy many customer desires, from market sized vehicles to SUVs. This location also provides convenient complimentary shuttle service to and from the airport to any or all customers. For additional information visit http://www.dollarbuffalo.com.
About Ellicott Hospitality Company
Founded in 2013 as a branch of Ellicott Development Company, Ellicott Hospitality is a full service hospitality management business offering expertise in hotel development, building, operations and advertising. Ellicott Hospitality provides a variety of enhanced services for partners and guests including leisure planning, corporate and executive meeting planning and services, relocation packages and airport services. The present hospitality portfolio includes everything from luxury boutique to extendedstay hotels. Ellicott Hospitality is consistently committed providing exceptional service to clients, guests, workers, as well as the community. Learn more at http://www.ellicotthospitality.com.