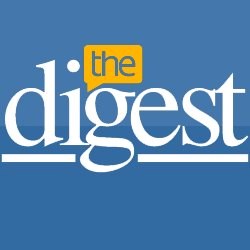 With wireless Internet becoming more accessible, using VoIP phone service is quickly becoming the cheaper and more efficient small business solution.
(PRWEB) July 03, 2013
Small businesses are back on the rise. The economy has enjoyed a slow upturn in the first half of 2013 and small business owners are taking notice and are willing to prepare for a profitable second half of the year.
Growing a small business is a delicate balance between running costs and profit margins. Lowering one usually sees an increase of the other. One way to lower costs is with the phone bill. Traditional phone systems rely on expensive landlines, but with wireless Internet becoming more accessible, using VoIP phone service is quickly becoming the cheaper and more efficient small business solution.
To help businesses see rising profits that they can redirect into making better products and services, The Digest is announcing the top 5 best business VoIP providers to help small businesses save money and grow their business in 2013.
1. VOIPITS
VOIPITS offers intelligent phone systems at a low cost. VOIPITS does not charge any startup fees, and instead opts to only charge by the number of phone lines. Extra features are not only available, but are in fact included free of charge. Scalability is a breeze as well, as VOIPITS allows small businesses to add as many phone lines and extensions as they need. To top it all off, they also include customer support 24 hours a day and 7 days a week.
2. Jive
Jive is famous for providing industry-leading reliability for business VoIP services for as little as $19.95 a month. Customers can make unlimited local and long distance phone calls with Jive, making phone systems both cost-effective and simple. Jive also makes the list for not binding their customers to contracts, or charging any extra hidden fees in order to enjoy unlimited extensions and call transfers. By making things simple and affordable for their customers, Jive allows small businesses to pass those savings on to the customers of their own, providing a better experience for everyone as well as an opportunity for growth.
3. Vocalocity
Specifically tailored for small businesses, Vocalocity provides unlimited local and long distance VoIP calls. By providing business boosting features like toll-free numbers, virtual receptionists, and on-hold music, Vocalocity helps small businesses grow. Vocalocity charges no setup or installation fees for crisp, clear, HD call quality, all without a contract. With almost zero down time and a US-based support team available 24/7, it is no wonder that Vocalocity is trusted to deliver quality service at all times.
4. Nextiva
Nextiva's Office Plan offers amazing VoIP phone service at a low cost to small businesses. With no setup or installation fees and free long distance calls, they are an obvious choice for a balance of low cost and high quality. Nextiva also allows businesses to keep their old phone numbers while including dozens of features, making them a reliable, scalable, and powerful tool for a small business.
5. RingCentral
By providing functionality and all-inclusive pricing for their features, RingCentral is an excellent choice for businesses that have decided to use a hosted PBX, as opposed to purchasing and installing a PBX system of their own. To further reduce the minor hassle of switching traditional phone systems to VoIP, RingCentral even provides pre-configured and full-featured IP phones without charge. Activation with RingCentral is instant, allowing small businesses to make the transition to VoIP easy, affordable, and fast. Providing unlimited calls, fax, and SMS services, RingCentral is already trusted by more than 300,000 businesses.