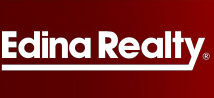 This would be a great property to own for first-time buyers
Woodbury, MN (PRWEB) July 04, 2013
Edina Realty's Kris Lindahl, an experienced Woodbury real estate agent, announced this morning at the home at 2929 Aldrich Trail, Woodbury, MN 55125 is back on the market after the original buyer backed out. "I know we had a lot of buyers interested so it's necessary that I get this back out there," Lindahl said. The home features three bedrooms, three bathrooms, and a two-car garage. It has over 2700 square feet of living space and .17 acres of land. The home is just off of Radio Drive and near highway 494 for convenient access to the Twin Cities. The home is listed for $160,000.
This fully handicap accessible twin home is located in a high demand community. It has an open floor plan perfect for entertaining and a sun room. The deluxe master bedroom has a whirlpool and there's a second kitchen in the lower level. "This would be a great property to own for first-time buyers or experienced homeowners looking to downsize," Lindahl said.
Kris Lindahl uses technology and the internet to give his clients the most reliable resources and information available in this market. "I believe that a well-informed public will create a healthier, more trustworthy real estate market for both buyers and sellers," Lindahl said.
For more information on this listing and others like it or to list your own home call Kris and his team at (763) 280-8498 and visit the Kris Lindahl website for a full list of services and resources.