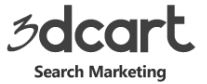 " I knew I could count on 3dcart to help with my search engine optimization (SEO) efforts," according to Robert. "I only wish I had hired 3dCart sooner"
Fort Lauderdale, FL (PRWEB) July 03, 2013
Online since 2001, DiscountWristBands.com provides custom printed wristbands for security and promotions in a variety of material including Tyvek, plastic, vinyl and silicone to name a few. With each order being a custom job, Robert realizes that customers expect personal service and attention to detail, something he delivers on every time.
While most of his time is spent working directly with customers and selecting the best product to meet their needs, Robert has little time to keep up with the latest trends to properly market his website. So, when it came to choosing an Internet marketing firm, 3dCart Search Agency was a natural fit. "My eCommerce store runs on the 3dCart Shopping Cart Platform and they already played a huge part in helping me achieve my goals, I knew I could count on them to help with my search engine optimization (SEO) efforts," according to Robert. "I only wish I had hired 3dCart Search Marketing for SEO much earlier than I did!"
"Whether it's a large corporation buying wristbands for a company event or an individual buying some in memory of a loved one, I work hard to make sure they feel we value their business," Robert said. "All my customers feel their time and money are important, and I take the time to make sure they're never disappointed."
To learn more, visit the Discountwristbands.com page at 3dcart Search Marketing Services.
About 3dcart
3dcart (http://www.3dcart.com), located in Tamarac, Florida, is a complete ecommerce software and online marketing solution. Merchants can build, promote and grow their online business. The company's services include the tools, advice, support, and technology to manage an entire online operation. Since 1997, 3dcart has been developing internet solutions for all sizes of companies, from small businesses to large corporations. 3dcart is a Visa PCI Certified provider, a pioneer in Mobile Commerce and offers a full array of search marketing solutions via the 3dcart Search Marketing Agency.