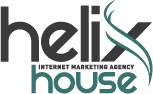 From building a brand to increasing customer loyalty, social media management is a vital element of any online marketing campaign.
Tempe, AZ (PRWEB) July 04, 2013
Helix House, a seasoned online marketing agency announces its ongoing commitment to social media management. As perhaps one of the most effective online marketing companies in the industry, Helix House helps a wide range of businesses to capture the opportunities available today in social media management. Because social media has become such an important element of online communication and sharing it is important for businesses to integrate their online presence carefully with all aspects of social media.
From building a brand to increasing customer loyalty, social media management is a vital element of any online marketing campaign. Social media gives customers and potential customers the opportunity to share their thoughts and ideas with businesses, while conversely companies are able to share their thoughts and ideas with customers. From Facebook to Pinterest and Twitter as well as other social media platforms, more and more people are migrating away from older conventional forms of communication to this popular platform.
As those surfing the web continue to increase their use of social media to share their opinions and evaluate products, online marketing must adapt accordingly. Helix House understands the importance of social media management as it quickly overtakes traditional marketing. Constant feedback and interaction with customers is vital to any businesses' long-term success online. Building an online name or developing a brand requires working with a trusted and dependable online marketing agency like Helix House.
Companies desiring to improve their online presence through a wide range of social media management strategies turn to Helix House. In addition, gaining effective feedback with regard to new products or marketing campaigns can easily be achieved through properly implemented social media management techniques. Changing and adapting with the needs and desires of customers is the order of the day in the new world of online marketing. In a world where customer feedback is almost instantaneous it is important for a company to be agile and highly adaptive. Helix House helps companies achieve these goals.
In addition to social media management, Helix House delivers outstanding and highly effective services across a wide spectrum of online marketing. From carefully integrated local search strategies to robust e-mail marketing campaigns and web development strategies, Helix House covers a broad spectrum of online marketing. With a highly responsive and dedicated team of online marketing experts, Helix House is paving the way for the future of social media management and online marketing in general.
Helix House is a highly innovative and forward looking Internet marketing agency located in sunny Arizona and breezy New Mexico that has consistently exceeded industry expectations to rank highest among some the best online marketing firms in the country.