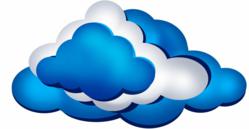 The hosting business is increasing every day since the amount of people and organizations who like to build their own website is also increasing
Seattle, WA (PRWEB) July 06, 2013
Web HSP, a premier hosting and design company based out of Fredericksburg Virginia, today announces the latest 25% discount program for every new reseller hosting customers with the use of coupon code (HSP13).
This is good news for small business owners who want to enter the hosting business for the first time. Although, it is geared towards someone who has a steady reseller hosting business but still looking for a way to cut costs. The 25% discount program from Web HSP was designed to offer a significant incentive. Each new client that purchases any reseller hosting plans with the coupon code: (HSP13) will get the 25% discount.
There are four types of reseller plans at Web HSP that come with different prices ranging from $15.95 per month to $39.95 per month. Anyone can choose one of these plans and purchase either monthly, yearly subscriptions, then use the coupon code (HSP13) for a 25% discount.
Management at Web HSP understands that aside from the discount advantage, reseller hosting business is the best deal in today web hosting business. CEO Doug Davis said, "The hosting business is increasing every day since the amount of people and organizations who like to build their own website is also increasing. This is truly a global market now."
Reseller hosting services also come with some basic benefits and virtually zero technical problems. In reseller hosting services, troubleshooting problems usually are handled by Web HSP.
Web HSP customers can concentrate on issues such as marketing or advertising their services. Another important benefit from this particular business is its durability. Reseller hosting services allow reseller to host numerous websites at one time at a reasonable price. CEO Doug Davis went on to say, "This means an opportunity for our customers to gain more much more income with far less capital."
Web HSP also offers domain name registration, SEO and custom web design services and much more. Regardless of business sizes, anyone can benefit from reseller hosting services. Even though resellers can sell any type of hosting, they should be vigilant with their individual promotion and advertising so it can reach their targeted customers. For more information of reseller hosting services from Web HSP, simply visit http://www.webhsp.com , or follow them on Twitter @webhsp
About Web HSP
Web HSP specializes in several hosting solutions with representatives in United States, offering shared, reseller hosting and enterprise-grade solutions. Web HSP provides a wide range of hosting solutions with 24/7 support to thousands of small to large sized companies from around the world since 1998.