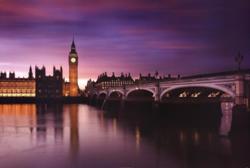 Delray Beach, FL (PRWEB) July 09, 2013
London is known for its culture, fashion and historical landmarks. It's one of the most intriguing places on earth, which is why art prints of London make beautiful additions to any home or office.
The new inventory of artwork includes black and white posters, abstract art, photography and framed art prints so online shoppers can find the perfect piece for any room they are decorating. Some of the newest additions to PosterNation.com include: Big Ben, the London Eye, the London skyline and other eye-catching scenes from around the city.
Francois Buchs, co-founder of PosterNation.com, said, "Art prints of London look wonderful in modern and traditional homes. With our newest additions, we have prints that will fit in with any style of décor. To ensure customers find the perfect artwork, every poster available on PosterNation.com can be customized with a high-quality frame."
In addition to the wider selection of art prints, PosterNation.com also offers posters of Paris, New York, Venice and many more metropolitan areas from around the world.
About PosterNation.com
PosterNation.com offers thousands of high-quality framed art prints and posters featuring themes that include sports, movies, music, pets, animals, travel, motivational topics, hot people, vintage celebrities and more. The frame shop allows customers to customize their purchase by selecting the cropping, matting, framing and glazing for a framed art print or poster. Please visit http://www.PosterNation.com for more information.