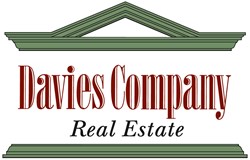 About 80 to 90 percent of transactions this year have had multiple offers on either side, compared to just 50 percent last year.
San Luis Obispo, CA (PRWEB) July 08, 2013
The number of real estate transactions involving multiple offers in San Luis Obispo County has increased dramatically in 2013, according to Davies Company Real Estate.
The real estate company reports that about 80 to 90 percent of transactions in 2013 have had multiple offers on either side, compared to just 50 percent last year. But that shouldn't discourage homebuyers, says Davies Company Real Estate Owner and Broker Dawna Davies.
"I often recommend that motivated buyers commit to a back up offer position, even if the home is in escrow and their initial offer wasn't accepted," Davies said. "If the seller agrees to accept a back-up offer and if the first buyer backs out, your offer could go into escrow immediately without any competition. This is key for buyers in a rising market, because the price may increase if the property goes back on the market after a cancellation."
According to an article published by The San Luis Obispo Tribune on July 6, the San Luis Obispo County real estate market is looking up, with median home prices continuing to rise. And with the economy improving, more people will likely be looking to buy, which could account for the increase in multiple offers seen by Davies Company Real Estate.
But Davies said that even if a home is in escrow, the transaction can be canceled for any number of reasons, including problems that are revealed during home inspection, title concerns, or complications with loan approval for the initial buyer.
"I've seen buyers get discouraged because their offer wasn't accepted, but having multiple strategies for getting the best results is key," Davies said, adding that there is a 10 to 50 percent chance of having the initial buyer cancel.
"For the right house, this can create more favorable odds than a better house at a better price coming on the market during the same time period," she added.
Davies joined Davies Company Real Estate in the early '90s and is now the owner and broker. With more than 25 years of experience in home sales, investment properties, and property management on the Central Coast, she practices single agency real estate and has signed over 4,000 closed sales, purchases and leases in her career.
For more information, call (805) 544-5889 or visit http://www.DaviesCo.com.