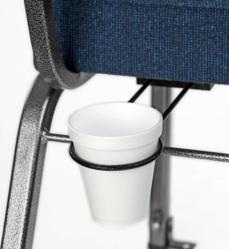 "The addition of chair options is a great example of how Bertolini Sanctuary Seating integrates its manufacturing capabilities its unrivaled customer service" -Ray Wheeler, Director of Global Sales at Bertolini Sanctuary Seating
Chino, CA (PRWEB) July 10, 2013
Bertolini Sanctuary Seating announced the release of all new chair options now available on their e-commerce church chair store.
"The addition of chair options is a great example of how Bertolini Sanctuary Seating integrates its manufacturing capabilities its unrivaled customer service," said Ray Wheeler, Director of Global Sales at Bertolini Sanctuary Seating. "We understand the trend toward on line purchases and for those congregations who want to facilitate their church chair purchase on line we have what they need when they need it."
The enthusiasm at Bertolini Sanctuary Seating around the launch of their on line options is palpable. The company set up a task force of people from every department to review customer needs and design processes to meet those needs through e-commerce and distribution systems.
The options designed by the Bertolini Sanctuary Seating team fit any stackable sanctuary chair and range from card pockets to book racks. The site is easy to negotiate and the check out system is as easy to use as clicking a mouse. Even for customers unaccustomed to shopping on line the Bertolini Sanctuary Seating site is intuitively clear and easy to use.
Bertolini Sanctuary Seating has also equipped the site with easy to follow video instructions on how to install the chair options they provide. Any congregation can put together a work day and whip out the installation of these options with time to spare.
The wide selection of chair options allows a mix and match use of different options and will facilitate a variety of approaches to a congregation's ministry philosophy. Customers may purchase the options at the time they purchase chairs or may purchase options separately. Bertolini Sanctuary Seating manufactures all the church chairs sold in their web store in its Chino, California factory or its Lawrenceburg, Tennessee factory.
Bertolini Sanctuary Seating is a design leader in the use of ergonomically correct chair design and its Flex fit seat design technology for churches. Their chairs are light and strong. Their expertise in the manufacture of quality stackable seating and commitment to superior customer service wins the appreciation of congregations worldwide. To find out more visit http://www.buy.sanctuaryseating.com.