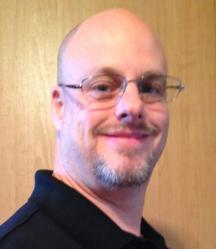 Seattle, WA (PRWEB) July 10, 2013
With implementation of the Affordable Care Act (ACA) quickly approaching, many companies are searching for effective cost-containment strategies that will allow them to minimize the financial impact of ACA on their organization.
Earlier this month Sean Gallivan, Healthentic's Vice President of Innovation, was interviewed by Eric Dye of the ePodcast Network EPN to discuss what makes Healthentic unique in the health care informatics industry, how Healthentic was brought into fruition, and why they spent over a year conducting market research prior to developing their product, the Wellness Decision Engine.
Gallivan also discusses current clients, pending opportunities, and offers advice to aspiring entrepreneurs looking to promote change in their respective industries.
EPN empowers listeners to access information, inspiration, and advice on the go within the various channels of programing through their website, where they can download and stream content anytime. To learn more about the Entrepreneur Podcast Network and eFit Radio, please visit their website.
You can hear the interview here: listen to Sean Gallivan, VP of Innovation.
About Sean Gallivan:
Gallivan, who lives in the Denver metro area, has more than 17 years of experience designing, implementing, and revolutionizing customer-focused business solutions in the fields of healthcare and business intelligence. Sean also enjoys Crossfit training, traveling, and spending time with his two children.