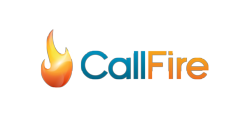 "CallFire's innovative telephony solutions helps Fitness 19 focus on its clients' waistline, rather than its own bottom-line."
Santa Monica, CA (PRWEB) July 12, 2013
While Fitness 19 makes working out fun, CallFire provides the platform to launch successful marketing campaigns with an affordable and easy-to-use solution set.
Fitness 19 came to CallFire three years ago with the challenge of reaching out to the masses (no pun intended) in order to increase membership. Before discovering CallFire, Fitness 19 was spending a lot of money using inefficient strategies such as manual calls and mailers.
Chet Dine is the manager of Fitness 19 in West Seneca, NY, just outside of Buffalo. He told CallFire that his company hit a marketing plateau, squandering money on expensive internal signage and external flyers to reach out to customers.
Then Fitness 19 discovered CallFire's SMS texting solution.
"It has been a very effective way to communicate membership offers and club specials to both members as well as prospects," says Dine.
Creating campaigns and blasting messages to thousands of members didn't even cause Dine to break a sweat. Through promotional campaigns and collections campaigns, Dine saw an increase in savings and more membership sign ups.
"The service has been a very cost effective method of communication [and] I have recommended it to other colleagues in the industry," says Dine.
Studies show that text messaging is one of the best ways of communicating to people in a world dominated by mobile phones and other devices. Text messaging has a nearly 100% open rate, so messages are practically guaranteed to be received and read.
Nearly 100 campaigns and thousands of texts later, Fitness 19 of West Seneca, NY can continue to focus on what's important: its clients' waistlines, while CallFire has their bottom line covered.
About CallFire: Since 2004, CallFire simplifies telephony, making sophisticated, expensive carrier class telecom capabilities available through an affordable, easy-to-use GUI and API platform. Any business, from start-up to enterprise, can reach its customers on any device, using text messaging or voice, with CallFire's massively scalable, cloud telecom platform and SMS gateway. CallFire products include Voice APIs, Business Text Messaging, Voice Broadcast, Local Phone Numbers, Toll Free Numbers, IVR, Power Dialing for agents and more. Call analytics enable CallFire's more than 100,000 users to reach customers more often using call tracking, virtual phone service, dialers, and mobile messaging.