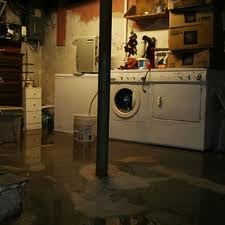 Disaster Strikes...Strike Back
Baltimore, MD (PRWEB) July 17, 2013
Hurricanes Season has been torture for different parts of the region; 6-10 inches of rain has passed through areas bringing flash flooding, trees down, power outages, and water damage to businesses and residential buildings.
Hurricanes move at different speeds and cause different amounts of damage. A person can be swept away by only six inches of moving water and an automobile can be swept off the road in just twelve inches of moving water.
Storm surges can push huge walls of water onto coastlines and have the potential to sweep 50 to 100 miles wide. These surges are the greatest threat to property owners on coastlines. Devastating waves can be present during surges.
The most important first step after a hurricane is to get an assessment and photo documentation of everything that has been damaged immediately. Check your roof for leaks and/or cracks and contact professional help once you are in a safe place.
ServiceMaster by Singer is a full service restoration company serving the Baltimore/Washington Metropolitan areas for over a decade. We are a leading restoration company providing Water Mitigation, Fire Damage Restoration, Mold Remediation, Complete Construction Services, Storm Damage Restoration, Crime – Trauma Cleaning, Hoarder Cleaning, and Residential and Commercial Cleaning Services. Call for more info: 855-5-Singer