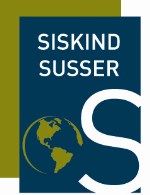 "We still have a long road ahead of us" said immigration attorney Karen Weinstock, managing attorney of the Atlanta Immigration law firm Siskind Susser.
Atlanta, GA (PRWEB) July 19, 2013
Although a comprehensive immigration reform bill passed the Senate recently, proponents of immigration reform now must gear up for a tough fight in the House of Representatives.
"We still have a long road ahead of us" said immigration attorney Karen Weinstock, managing attorney of the Atlanta Immigration law firm Siskind Susser.
"First the House of Representatives has to pass its own version of the bill, which will be very difficult with all of the Republican opposition. Then the House and Senate versions will have to be reconciled by a conference committee, and then passed by each house again", explained Atlanta Immigration lawyer Karen Weinstock.
House Republicans have expressed strong opposition to immigration reform, and many have said there is no way that the House will pass it. However, there are still various options for some type of immigration overhaul coming from the House.
The bi-partisan "Gang of Seven" is said to be working on its own immigration bill, which is still being reviewed by the House's legislative counsel. There is no official release date for this bill, but members of the group have indicated that it would come before the House's August recess.
"It's a good thing that the Gang of Seven is compiling its own bill, as the Senate bill is already so unpopular to House Republicans, but this may offer a compromise and an alternative to those House members who are on the fence, but on the flip side speaker Boehner said he is working on his own legislation which is ridiculous" added Georgia Immigration Attorney.
Although little is known of the substance of the Gang of Seven bill, it is said to be more conservative than the Senate bill. It would require a slightly longer path to citizenship of 15 years, as opposed to 13 years in the Senate bill. It would require applicants to admit that they have violated immigration laws. It also would require that the legalization process be halted if a workplace verification system is not put in place in five years.
Another approach is being taken by Rep. Bob Goodlatte, (R-Va), who is chairman of the House Judiciary Committee. Although he opposes a path to citizenship for undocumented foreign nationals, he has said he would support a pathway to legalization. He has introduced several bills in the House, including a bill that criminalizes the act of being an undocumented immigrant, a bill setting up a guest-worker program for agricultural workers, and a bill to make the E-verify program mandatory. The Judiciary Committee also has passed a bill to add visas for high-skilled workers and to increase the number of permanent resident visas available to such workers. "It is unfortunate that our representative are trying to criminalize a purely civil act, it's like putting people in jail for jaywalking", explained the immigration attorney.
"Although the House may try to pass a piecemeal group of bills like this, it will likely not get very far if there is no path to citizenship, which House Democrats consider to be crucial to any immigration reform legislation," stated the immigration lawyer in Atlanta.
"It will be a tough fight overall, but I hold out hope that comprehensive immigration reform in some form will pass into law this year. It would be better to take the good aspects of the Senate bill and use that as a basis for any changes", said the immigration attorney in closing.
However, the Atlanta immigration lawyer cautioned undocumented immigrants to stay informed about the process through the general media and be wary of immigration-related scams.
"There is no new immigration law yet," she said. "If anyone is offering to get you legal status under the new law for a fee, that is a scam. You should consult with a licensed immigration attorney who is a member of a State Bar and knows the law and make sure to check for references", concluded the immigration attorney and head of the Atlanta Immigration law firm Karen Weinstock.
Source: http://www.huffingtonpost.com/2013/06/27/senate-immigration-reform-bill_n_3511664.html
Media Contact: Karen Weinstock
404-935-0056
Kweinstock (at) visalaw (dot) com
About Siskind Susser:
Siskind Susser is one of the largest immigration law firms in North America and its Atlanta Immigration attorneys, a part of the Atlanta immigration law firm have experience handling all aspects of American immigration and nationality law. Our Atlanta immigration lawyers provide consultations to corporations and individuals on immigration law issues and represent clients before the U.S. government. We are committed to providing quality and efficient service, and are one of the top ranking U.S. immigration law firms.