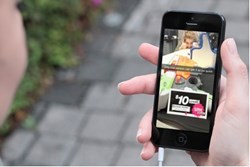 At Young & Shand we encourage our creatives to find innovative ways of using new technology that'll push our clients into fresh communications channels.
(PRWEB) July 25, 2013
A New Zealand digital agency has introduced Snapchat to one of their clients and found immediate success.
Snapchat is one of the newest social media Apps that is connecting the smartphone world. "Snapchat is about the moment, a connection between friends through photos that display then disappear after a few seconds," Snapchat.com
The space was pretty much untouched by brands at the time. The only real case study Young & Shand had on hand was a simple campaign from 16 Handles involving an in store Snap voucher. Thus, the Skinny Snapchat experiment was born.
It began with a teaser post on their Facebook page, instructing users to follow them on Snapchat and if they did, Skinny would make it worth their while.
Overnight fans immediately began adding Skinny on Snapchat, totalling 605 friends within 24 hours. To test the responsiveness of these friends, Skinny sent a free credit voucher out via a group Snapchat. This was rapidly redeemed by one fast fingered fan and they received 60 reponses back, a whopping 8% response rate. Since then, Skinny has continued to use this rapid response channel to better engage with its customers.
"At Young & Shand we encourage our creatives to find innovative ways of using new technology that'll push our clients into fresh communications channels. Through pragmatic experiments like this we can test the waters." - Ben Young