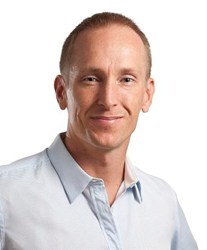 Facebook is about finding the right mix of content, conversations, apps and creativity to engage visitors.
(PRWEB) July 24, 2013
You don't need to spend a lot of money or staff time marketing on the world's largest social media site says Gollan in his latest bulletin 43 Facebook Marketing Tips for Businesses.
"Marketing your business on Facebook requires commitment and the willingness to keep your finger on the pulse of the changing social landscape," explains the Australian business mentor..
"Remember, it's not a contest to see how many "likes" you can receive, rather it's all about finding the right mix of content, conversations, apps and creativity to engage visitors."
Gollan goes on to list some of those Facebook marketing tips below:

Engage visitors with photos, videos and infographics. That's because, on the whole, visuals tend to attract a lot more attention than text on social media sites.
Use surveys to ask questions relevant to the business and industry. There are plenty of survey apps available. It's just a case of finding out which one works best for the business.
Think about running Facebook contests and promotions (provided the company stays within Facebook's pretty strict policies).
Upload interesting content on the business page visitors will be interested in.
Share clever or amusing quotes – a quick and relatively easy method of attracting traffic to the company page.
Put a face to the business. While some larger businesses may use their logo for their Facebook profile picture, if it's a one-man business, people would prefer to see who they're communicating with.
Be likeable by using good Facebook etiquette and not sharing anything that could be construed as rude or inappropriate language.
Don't dominate the conversation by only sharing the company's content; share other links, notifications about industry upcoming events, etc.
Update often—and find a schedule that works. It's a good idea for small businesses to post maybe two to three times a day.
Be a good storyteller. Don't just fill up your updates with any kind of story. That doesn't work, advises Australian business mentor Gollan. Tell anecdotes that are engaging and will prompt fans to share.
Use social share buttons on the company blog to make it easy for people to "like" and share content.
Use Facebook insights to analyze which updates people like and respond to then tailor the company's content plan accordingly.
Connect with customers on Facebook and mention their successes.
Award a client as "client of the month" for something newsworthy they've done in the community, industry, etc.
Create a content strategy for Facebook posts. That way it won't seem such a chore to have to think up ideas every time it's a posting day.
Add a e-newsletter sign-up app to the business's Facebook page to direct traffic to the company website and potentially gain more clients.
Promoted posts can help expand a company's reach – but not every company, advises company coach Gollan. They're worth trying though to see if they make any difference.
Add and display apps the company uses. Swap the placement around too to make sure they're in a preferred order as it's now possible to engage visitors to a Facebook page using apps.
If the business is using apps, it's important to ensure they are updated on a regular basis – particularly event calendars.
Star or pin a story on the company's Facebook page timeline to help highlight important ones. Starred stories are larger and stay on the timeline. Pinned ones go to the top of the company's timeline.
Avoid the "Enough about us, what do you think about us," syndrome. Put the attention on the fan and being a valuable, trusted resource to them.
Gollan adds: "If you're on Facebook make sure you connect and 'like' my page where I regularly talk about how to grow your business with Facebook."
Many more Facebook marketing tips are listed on Gollan's website, along with other ways to promote business via social media and conventional means. There is also general business coaching advice and numerous case studies for companies to learn from.