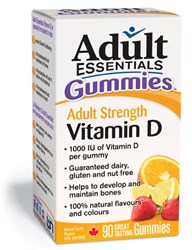 People assume since they can get Vitamin D from the sun that they don't need to take a Vitamin D supplement. Science is proving them wrong.
Burlington, Ontario (PRWEB) July 24, 2013
The study, published this July in the Annals of Epidemiology, revealed that people with a greater Body Mass Index (BMI) are more likely to have a Vitamin D deficiency. Life Science Nutritionals wants to remind Canadians that even during the season of sunshine, many people aren't getting enough Vitamin D.
The study revealed that overweight and obese individuals were 24% and 55%, respectively, less likely to have sufficient Vitamin D levels compared with what the study defined as their "normal-weight" counterparts. Given that Vitamin D insufficiency is implicated for chronic diseases such as cardiovascular disease and diabetes, this is a significant finding.
"Vitamin D is important for more than just the prevention of osteoporosis," says registered dietitian and Life Science Nutritionals health consultant, Jackie McKenzie. "This study highlights that your body mass index is an additional factor when assessing your vitamin D status. A higher BMI may require additional supplementation to prevent vitamin D insufficiency."
Vitamin D is vital for maintaining healthy bones and teeth, ensuring proper immune function and preventing diseases. Nearly every tissue in the human body has receptors for Vitamin D, implying that its function goes well beyond what is currently understood by medical science.
BMI isn't the only risk factor for not getting enough Vitamin D. Many other factors put Canadians at risk for Vitamin D deficiency, including use of sunscreen, location in the extreme northern latitudes, living in a cloudy or polluted area, or a lifestyle that involves too much time indoors.
"It's a common misconception people have about Vitamin D," says McKenzie who hears this all the time from her nutrition clients. "People assume since they can get Vitamin D from the sun that they don't need to take a Vitamin D supplement. Science is proving them wrong."
The implications of the study are significant. With over 25% of Canadians being classified as obese according to their BMI by a recent study by the Canadian Public Health Association, this new development puts many at risk of the further complications of a Vitamin D deficiency.
The Vitamin D research study hypothesized that the Vitamin D insufficiency in obese individuals may possibly be the result of increased Vitamin D sequestration in adipose tissue. The study noted that even when given Vitamin D supplements, Vitamin D serum levels of obese individuals were not on par with their thinner counterparts.
"Because the risk of skin cancer from UV exposure is so great, I don't recommend sun exposure without the proper protection," advises McKenzie. "If you feel you fall into one of the categories at risk of a Vitamin D deficiency, consider a Vitamin D supplement, preferably one containing Vitamin D3."
Health Canada recommends 400 IU for children under the age of 1, 600 IU for children over the age of 1 and adults, and 800 IU for adults over the age of 70. Thankfully, IronKids and Adult Essentials gummy vitamins contain 400 IU and 1,000 IU of vitamin D3 in a fruity, fun, chewable gummy that kids (and big kids) love to take!