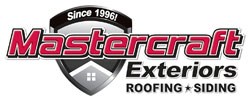 The gratitude that you get from the families you are serving is heartwarming because you are relieving such a huge stress from their shoulders by helping them provide food for their families
Loves Park, IL (PRWEB) July 31, 2013
Mastercraft Exteriors joined together with the Grace Lutheran Church, GPS Faith Community Mobile Food Pantry and numerous volunteers for the second time to provide local families with much needed food.
The nationwide roofing and siding company sponsored the mobile food pantry which provides 10,000 pounds of food for residents of Loves Park, Machesney Park, Roscoe, Rockton and South Beloit. The services of the mobile pantry are provided to any member of the above areas regardless of income, religious affiliation or participation in the church. Also, some of the Mastercraft Exteriors team members volunteered their time alongside students from Harlem High School and many other members of the community to help distribute the food to hundreds of families.
Mastercraft Exterior's nationwide headquarters is located in Rockton, IL and one of the core values of the company is to actively serve the community with outreach programs and volunteering to make a positive impact in people's lives. Hollie Nelson, AP for Mastercraft Exteriors, says "I enjoy volunteering at the mobile food pantry because it's extremely rewarding. The gratitude that you get from the families you are serving is heartwarming because you are relieving such a huge stress from their shoulders by helping them provide food for their families."
In line with the company's core value of serving the community, Mastercraft Exteriors has also begun hosting a school supply drive that will benefit the Rockford Public School's Homeless Department for the 2013-2014 school year. Any and all unopened supplies are being accepted but some of the items being requested are pens/pencils/markers, college ruled paper/notebooks, 3 ring binders, large backpacks, scientific calculators, and flash drives. Currently, drop box locations include Mastercraft Exteriors at 330 E Main St, Suite 600, Rockton, IL; Schnucks at 4860 Hononegah Rd, Roscoe, IL and Advance Medical Rehab at 1820 Windsor Rd, Loves Park, IL with more drop box locations to follow. All supplies donated will be used by the homeless children of the Rockford area.
Mastercraft Exteriors continues to be a driving force in the surrounding communities as well as across the nation through the team's charitable efforts. The company has worked with many organizations such as the March of Dimes, Walk to End Alzheimer's, PAWS, Maya's House as wells as various schools, food pantries, blood drives and many more.
For more information call 877-Roofs-02 or visit http://www.mastercraftexteriors.com