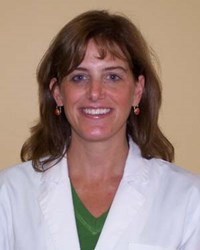 Chicago, IL (PRWEB) July 30, 2013
Cosmetic dentist, Dr. Rita Salvi Platt recently introduced sedation dentistry at her practice in Chicago, IL. Sedation dentistry is a fast growing dental service that is giving more people everyday the opportunity to have a beautiful smile with more comfort and peace of mind. Sedation dentistry decreases the fears patients have about going to the dentist or about dental procedures and allows the patient to relax prior to, or during the appointment.
An estimated 75 percent of adults experience some degree of dental fear and an estimated five to 10 percent of adults have a severe phobia, enough to keep them from dental care completely. Avoiding dental care may reinforce dental phobia because patients wait until they have a dental emergency, which most often times requires an invasive procedure.
"With the breakthroughs in dentistry, it is possible for anyone who wants a beautiful smile to have one," said Dr. Rita Salvi Platt, sedation dentist in Chicago, IL. "Whether a person has a fear of needles, sounds, smells, pain or surgeries; with sedation dentistry, they no longer have to feel that way."
The two categories of sedation dentistry Rita Salvi Platt, DDS focuses on are nitrous oxide sedation and oral sedatives. Nitrous, simply inhaled through a mask, eliminates pain and once the mask is removed, returns the patient's senses immediately. Oral sedatives are prescribed prior to the visit or during the procedure, depending on the degree of anxiety the patient has. Local anesthetics are given during the procedure because oral sedatives do not eliminate pain. The purpose of both is to provide the most comfort for the patient as possible.
Sedation dentistry makes getting dentures and dental implants an easier procedure. In addition to being a sedation dentist, Dr. Salvi Platt is also a TMJ dentist in Chicago, IL, trained in treating disorders associated with a misaligned jaw.
Dr. Rita Salvi Platt of Healthy Smiles, Inc. has been in dentistry for more than 14 years, and has been at her current location since 2000. She began her career at Marquette University, where she received a BS in Dental Hygiene. She later received her Doctorate in Dental Surgery from Loyola Dental School. Dr. Salvi Platt is a member of the American Dental Association, the Chicago Dental Society and the General Dentist Academy.
For more information about Dr. Rita Salvi Platt or the dental services at Healthy Smiles, Inc., please visit http://www.HealthySmilesinc.com and http://www.youtube.com/watch?v=P56CCMU-IcI