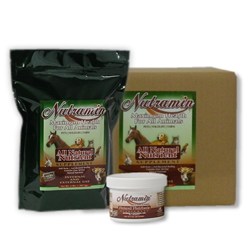 Poor pet food can lead to problems with digestion, skin and even the feet.
Bakersfield, California (PRWEB) August 06, 2013
The team at SpiritDetox.com has published a new article entitled "The Truth About Today's Pet Food Products." The article provides information about the dangers of modern foods for pets, as well as precautions pet owners can take to protect their pets from these problems.
"Most pet owners are surprised to learn that their pet food, even the high quality food they pay a lot of money for, is nutritionally lacking," warns Albert Milligan of SpiritDetox.com. "Poor pet food can lead to problems with digestion, skin and even the feet."
The article discusses the dangers of modern pet foods. It also highlights SpiritDetox.com products that can help, such as NutraMin. NutraMin, which can be used on all breeds and ages of dogs, helps detox the dog's body to limit the effects of poor pet food.
"Many of our customers find that they can improve their dog's conditions simply by adding NutraMin to counter the effects of commercially prepared food," states Milligan.
The article is part of SpiritDetox.com's online database that provides informational resources to customers as they seek to make the best possible use out of the SpiritDetox.com products.
About SpiritDetox.com
SpiritDetox.com is an online retailer that believes that all living creatures need to have access to the highest quality, nutritional products. They offer pet supplements, human supplements and beauty products that contain natural healers to boost overall health. Learn more by visiting http://www.spiritdetox.com.