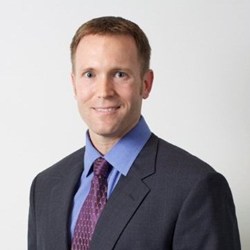 McLean, VA (PRWEB) August 12, 2013
Octo Consulting Group's very own, Ben Davies was announced the winner of the 2013 Government Contracting CFO of the year Award. Ben holds a BS in Commerce from the University of Virginia and is a licensed CPA in the state of Virginia. He has 15 years of experience within the accounting, finance and M&A fields. During his career, he has overseen a variety of functions including merger due diligence, financial planning, accounting, contracts, human resources and internal operations.
Ben joined Octo Consulting Group in 2011 to assume responsibility for building out the growing company's operational infrastructure. During his time with Octo, Ben has led the implementation of various departments such as HR, Accounting, Contracts, and Operations. Octo Consulting Group has had the benefit of using Ben's experience to build their internal departments and use his operational guidance to move forward from being a small business in the northern Virginia region.
Prior to joining Octo Consulting Group, Ben was a Senior Manager in Ernst & Young's Transaction Advisory Services (M&A) group. In this position, Ben was responsible for leading M&A consulting projects for acquisitions ranging from $20M to over $1B in transaction value across a number of industries, which included Government Contracting. Prior to Ernst & Young, Ben held finance positions at Dominion Resources in the FP&A, Strategic Planning and M&A departments, where he held lead roles on a number of high profile company projects. Most notably, Ben was the finance lead for several M&A valuations, performing asset performance reviews and the analysis that lead to Dominion's divestiture of its Telecom Unit. Prior to Dominion, Ben worked three years in Ernst & Young's audit group where he performed audits on several private and public companies.
Read more about Ben Davies in the "CFO of the Year 2013: Government Contracting Winner" article by Washington Business Journal.
About Octo
Founded in 2006 as a fresh alternative to the traditional consulting firm, Octo Consulting Group is an SBA certified 8(a) small business and is a leading provider of technology and management consulting services to the Federal government. Our approach frees consultants to deliver the results IT leaders in government and business need to improve performance and accomplish their missions. Ultimately, it translates into faster timelines, lower costs, intelligent solutions, measurable outcomes and happier people.
For more information, visit http://www.octoconsulting.com.