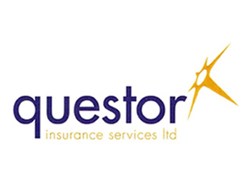 Photographs are the perfect way to capture our holiday memories and Questor's holiday hotshots photo competition is a great way to share those memories with the world.
UK (PRWEB UK) 1 August 2013
As part of its 'Be Holiday Savvy' summer campaign, leading vehicle hire excess and travel Insurance specialist Questor Insurance has announced the launch of its holiday hotshots photo competition, with amazing prizes up for grabs for those travellers who are prepared to get snap happy.
Whether you have a stunning view of the African savannah laying dormant on your digital camera, or a smartphone photo showing the whole family having the time of their lives at their favourite Mediterranean resort – you could be just a few clicks away from a top prize of an iPad Mini or two runner up prizes of a travel insurance policy worth up to £75!
Figures show that just a fraction of our holiday pictures end up getting displayed in a photo album, with two-thirds of Brits keeping their photos on computers, tablets or smartphones*.
But while holidaymakers are veering away from displaying their photos in a time honoured manner, they are increasingly sharing them on social networking sites – with 53% using Facebook as the perfect place to do a spot of smoasting – or social media boasting.
Instead of showing the world what a photographic maestro you are on social media; why not demonstrate your photographic prowess to the world via our holiday hotshots photo competition and be in with a chance of winning a fantastic prize in the process.
Simply like the Questor Insurance Facebook page and enter as many submissions as you like until the end date of the competition.
Then just sit back and wait to see if one of your photos has impressed the public enough to get the most number of votes in the competition. You could be just a picturesque scenery away from the top prize.
You can also vote for your favourite pictures.
If you're in need of some top tips on how to take a stunning holiday photo, why not read our feature on how to take a good holiday photo?
Commenting, Questor Insurance CEO Andrew Lawrence, said: "Photographs are the perfect way to capture our holiday memories and Questor's holiday photo competition is a great way to share those memories with the world."
NO PURCHASE OR PAYMENT NECESSARY TO WIN
To enter, you must be at least 18 years of age and a UK citizen or permanent legal resident. Questor Insurance and partner agency employees and their immediate family members are not eligible. Immediate family includes only spouses, parents and children.
Inappropriate Content
Obscene, provocative or otherwise questionable content will not be considered. We retain sole discretion as to what constitutes inappropriate content.
Rights
By entering the contest, entrants agree to have their submitted name and their photo entry displayed on our website/Facebook page and used by us for any purpose, at any time, without any fee or other form of compensation. We reserve the right to disqualify users, without notice, and for any reason.
Sources

About Questor Insurance Services Limited
We are an independent privately owned insurance intermediary that is authorised and regulated by the Financial Conduct Authority. Questor Insurance designs and distributes niche insurance products for global markets at the same time providing great customer service via a dedicated in-house team.
Our mission is to provide our clients with the best niche insurance products and client service. We do this by designing our own insurance products, building our own software and by providing detailed and ongoing training to our staff.
We pride ourselves on providing the personal touch to our customers, you can telephone, email or make contact through our Live Chat application. Whichever way you make contact with us you will always find that our staff are ready to go the extra mile to assist.
Questor Insurance also supports its customers through the claim process. We have access to the Underwriter's claim systems so that we can provide our customers with updates on their claim and we meet with the claim handlers regularly to discuss servicing issues. We are also in the process of developing what will be an industry-leading claims platform to streamline the claims process even further to the benefit of our customers.
Questor Insurance currently offers insurance in three product classes, Vehicle Hire Excess, Travel Insurance and Excess Protection.
We started trading in August 2007 having received our authorisation from the Financial Conduct Authority's predecessor in July 2007. We are a dynamic innovative business with committed staff which translates into a great business. Our products are supplied retail to this website and wholesale to other sites.