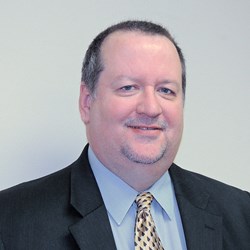 Mende will consult with businesses in the Chattanooga, Cleveland and Dalton areas to help them find the optimum payroll outsourcing and HR solutions to meet their needs.
Chattanooga, Tennessee (PRWEB) August 01, 2013
Greg Mende joins Inova Payroll (formerly Computerized Payroll Solutions) as sales consultant. Mende brings more than 15 years of b2b sales in the governmental, health care, industrial and logistics sectors to his new role focusing on helping businesses in the Chattanooga, Cleveland and Dalton areas find the optimum payroll services and HR solutions to meet their needs.
Mende's sales experience has been primarily in the educational market, working with library directors and acquisitions specialists at public and academic libraries in 6 states (including Tennessee) to diversify their collection development efforts through the acquisition of books, DVDs, audiobooks and E-books. Mende represented a wide variety of media distributors and publishers since 1999, including several audio imprints and the large print division of Random House, the world's largest English-language publisher.
"Greg's extensive background in both sales and public relations will be key assets in our efforts to create awareness that the former CPS (now Inova Payroll) is still a vibrant payroll solution for hometown businesses of all types here in the Chattanooga metro and surrounding areas," said Jordan Rush, VP Sales. Sean McDaniel, VP Operations adds, "Through our acquisition/merger with Inova Payroll, our company has continued to grow as we have expanded the depth and breadth of our operations, never losing sight of providing high touch customer service. We are happy to welcome Greg to our team here in Chattanooga."
Mende holds a Bachelor of Arts degree in Public Relations from The Ohio State University, as well as a Bachelor of Science degree in Education from Ohio University.
About Inova Payroll
Inova Payroll offers a complete line of smart payroll and HR solutions for companies of all sizes including the new ACA report tool. Combining innovative, state-of-the-art technology with our earnest commitment to high-touch customer care, Inova Payroll sets a new standard in customer satisfaction. Our impressive suite of services encompass one-database payroll and HR solutions, nationwide tax filing, integrated time management systems and a growing suite of InovaPlus™ ancillary products. For more information, call (423) 499-5478 or visit http://www.inovapayroll.com.