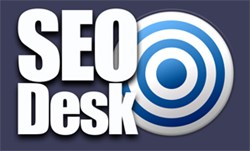 (PRWEB UK) 5 August 2013
Swiss Watch Dealers are pleased to announce that they are stockists for the Rolex Sky-Dweller. This watch was launched to much hype and fanfare in 2012, and it has quickly become one of the most sought-after watches of the modern era. The Sky-Dweller excels in style and functionality, making it a modern classic that stands up well in comparison to the timeless pieces that Rolex has created over the years.
Swiss Watch Dealers are recognised as one of the most cost-effective Rolex dealers in Europe. The announcement that they have a supply of Sky-Dweller watches will be warmly received by many connoisseurs who have been tracking the availability of this watch. The RRP for the Sky-Dweller watches range between £25,000 and £33,000 but Swiss Watch Dealers are happy to provide a price upon request for any of the watches in the Sky-Dweller brand. Swiss Watch Dealers have developed a strong reputation for providing Rolex watches at a more affordable price and the company believes that there will be high demand for their current stock of this highly prized time-piece.
While the hype and interest in the Sky-Dweller collection of watches has been matched by few watches in recent times, Swiss Watch Dealers are confident of providing the best range of stylish time-pieces in Europe. In addition to an extensive range of Rolex products, the company can provide a range of Cartier watches and Breitling watches amongst others. The firm has an extensive range of contacts and suppliers around Europe which ensures that they are able to hold stock of watches that many other watch retailers are unable to provide for public sale.
Anyone that has been looking for the Sky-Dweller watch will realise the rarity surrounding this watch. This further emphasises the ability of Swiss Watch Dealers to acquire stock of the much sought-after watches in the world. The firm aims to provide the widest selection of stylish and vintage watches to a European audience and the availability of the Rolex Sky-Dweller should be considered an outstanding coup for the company. Given the high demand for this style of watch, there is no guarantee that Swiss Watch Dealers will be able to provide Sky-Dweller watches for too long but the company believes that they have a stock level that will satisfy the customers that are eager to get their hands on this unique and innovative watch.
About Swiss Watch Dealers:
Swiss Watch Dealers have more than 15 years' worth of experience in the retail and wholesale sector of the European watch market. The company specialises in Rolex sports watches, but they provide an wide range of top makes and models to customers across Europe. The company is proud to be able to offer unique and highly sought after watches, including the rare Rolex Sky-Dweller watch.