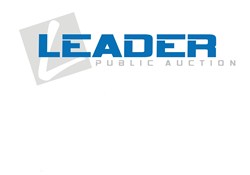 Leader Public Auction is excited to work with Pima County. Brad Dorsey, President
Tucson, Arizona (PRWEB) August 05, 2013
Pima County Board of Supervisors has approved a five (5) year contract awarding Leader Public Auction as the primary vendor to auction Pima County's heavy equipment, heavy on-road trucks and other vehicles, cars, and trucks. The contract goes into effect on Aug. 18, 2013.
"Leader Public Auction is excited to have the opportunity to offer our auction services to Pima County", said Brad Dorsey, President of Leader Public Auction. "We look forward to working closely with the County and providing our auction attendees with a large selection of fleet maintained vehicles and equipment. The approval of the County contract puts Leader in a good position to expand its auction business."
ABOUT: Leader Public Auction is a Tucson based auction company that specializes in liquidating vehicles, equipment, and surplus property from a variety of sources including police departments, government entities, utility companies, car dealerships, charities and other miscellaneous outlets. Established in 2005, Leader has auctioned over 13,000 vehicles to buyers across the Country. For more information regarding this press release please contact Leader Public Auction at 520-882-0111 or visit http://www.LeaderAuction.com.