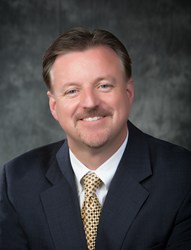 (PRWEB) August 01, 2013
Andrews Federal Credit Union is pleased to announce the selection of Jim Hayes as their new chief executive officer. Hayes has served as Andrews Federal Interim CEO since last September.
The $900 million, 105,000-member credit union is coming off one of its best performing years in 2012; landing nearly 7,000 new members and more than doubling their loan portfolio.
"With his extensive experience and proven dedication to Andrews Federal Credit Union, Jim will be a strong leader as the credit union continues to grow and reach out to more members within the communities we serve," said Gen. Frank Cardile, the credit union's board chairman.
"I appreciate the confidence the Board of Directors has given me to lead the credit union," said Hayes. "I believe that with our talented and committed staff, Andrews Federal Credit Union is on a strong strategic path to increase member value. We'll continue to enhance services and expand product lines to serve the growing needs of our global membership."
About Andrews Federal Credit Union
Andrews Federal Credit Union was founded in 1948 to serve the needs of military and civilian personnel by providing a vast array of financial products and services. With over $900 million in assets, Andrews Federal has grown to serve more than 100,000 members in the District of Columbia, Joint Base Andrews (MD), Joint Base McGuire-Dix-Lakehurst (NJ), and military installations in central Germany, Belgium, and the Netherlands. In addition, the Credit Union serves as a financial partner with many select employee groups in Maryland, the District of Columbia, and New Jersey.
To learn more about Andrews Federal Credit Union, please visit http://www.andrewsfcu.org.