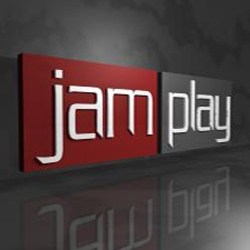 For any Staind fan, these guitar lessons are amazing!
Beavercreek, OH (PRWEB) August 02, 2013
Calling all aspiring guitarists: it's time to get ready to shred. In an exciting announcement today, JamPlay.com, a leading online educational platform for aspiring guitarists, revealed that they have partnered with prolific rock guitarist Mike Mushok to bring the music of Staind to the JamPlay guitar lessons library. Rock and Roll.
Mushok, a songwriter and lead guitarist for the five-time chart topping band Staind, will not only discuss songwriting and technique, but will walk JamPlay members through step-by-step lessons focused on the band's biggest hits. Thi five lesson series with Mushok is just the latest addition to JamPlay's already impressive group of celebrity instructors, that includes everyone from Nick Cantanese of Black Label Society to Joel Kosche of Collective Soul to Steve Stevens of Billy Idol.
"By collaborating with the artists who actually create the music, JamPlay is able to give our members access to a level of instruction never before available online," says Kevin Wimer, Co-Founder at JamPlay.com. "We're all huge fans of Mike's work and musical legacy and are thrilled to be able to bring his talent to guitar students around the world."
Fans of Staind's music, as well as students who just want to learn to really rock out, can learn songs that include "It's Been a While," "For You," "Right Here," "Mudshovel," and "Outside," all at Mushok's instruction. JamPlay recently offered this sneak peek at what students can expect on their YouTube page:
http://www.youtube.com/watch?v=bMJMEYHhqrQ
JamPlay.com, founded in 2007, offers its members access to over 1,000 hours of online guitar lessons with the best professional and celebrity musicians in the world. For a monthly fee, students not only have access to thousands of pre-recorded lessons, but also to eight-hours a day of live group sessions via webcam.
About JamPlay.com
Founded in 2006 by Kevin Wimer, Chris Dawson and Jeff Booth, JamPlay serves as a leading provider of video-based online guitar lessons. The site offers over 3,700 lessons with the world's leading guitar instructors. Discover the company at http://www.JamPlay.com.