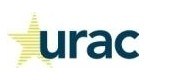 Washington, DC (PRWEB) August 01, 2013
URAC has selected eight organizations as finalists for its 2013 Health Plan Best Practices Award category. All finalists will showcase their industry-leading practices as part of educational sessions during URAC's 2013 Quality Summit scheduled for September 30-October 1, 2013 at the Capital Hilton in Washington, DC. The conference will include an awards dinner gala where all finalists will be honored.
"Implementation of the Affordable Care Act and Health Insurance Exchanges are driving health plans to innovate how they deliver care and optimize quality—absolutely vital in today's intensely competitive, value-driven environment," said Kylanne Green, URAC President and CEO. "Our health plan finalists offer an exceptional array of cutting edge programs that not only better care for their enrollees, but also benefit the health care system at large."
URAC's Quality Summit, which coincides with the first day of open enrollment for the health insurance exchanges, will feature a stakeholder panel presentation on the implementation of these exchanges as well as a Keynote presentation on this topic from Senator Tom Daschle.
Health Plan Finalists in the 2013 Best Practices Awards Competition are:

Aetna, Suboxone Case Review Program
Health Care Service Corporation, An integrated approach to addressing medical and behavioral health comorbidity with an MCO population
Kaiser Permanente Northern California, Reduction of Hospital-Acquired Clostridium difficile Infection
Anthem Blue Cross, National Health Foundation and Regional Hospital Associations, Patient Safety First… a California Partnership for Health
Family Health Network and Sinai Urban Health Institute, Asthma CarePartners and Medicaid Families: Improving Health Together
EmblemHealth and MedXM, Improving Osteoporosis Screenings in Medicare Women Who Experience a Bone Fracture
EmblemHealth and Healthplex, Increasing Annual Dental Visits in the Medicaid Population
BlueCross BlueShield of Illinois, Northwestern University Feinberg School of Medicine, and Illinois Hospital Association, PREP: Preventing Readmissions Through Effective Partnerships.
About URAC
URAC, an independent, nonprofit organization, promotes health care quality through its accreditation, education and measurement programs. URAC offers a wide range of quality benchmarking programs and services that keep pace with the rapid changes in the health care system and provides a symbol of excellence for organizations to validate their commitment to quality and accountability. Through its broad-based governance structure and an inclusive standards development process, URAC ensures that all stakeholders are represented in establishing meaningful quality measures for the entire health care industry.
As a leading national accrediting organization, URAC accreditation programs span the health care spectrum. URAC is recognized by State and Federal regulatory agencies for these programs. Most notably, the Administration has recognized URAC as an approved accreditor for health plans participating on health insurance exchanges.