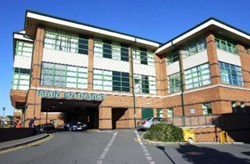 57.9% of Nurses felt that they lacked the time to provide decent patient care, with the main reason cited as chronic understaffing.
Bolton, UK (PRWEB UK) 6 August 2013
In a decision welcomed by many, the Royal Bolton Hospital has announced a plan to appoint 143 new nursing staff, as part of a £2.5 million investment in improving their services(1). As this year has seen Bolton Hospital struggle with 'Super-bug' (2) incidents, and a series of Medical Negligence 'Never Events,' (3) hopes are that tackling the issue of under-staffing will decrease the prevalence of such incidents. Asons Solicitors believe that doing so will lead to fewer medical negligence claims being made against the hospital.
According to the Bolton news, the NHS Foundation Trust is creating the posts in a bid to improve patient care (1). Speaking on the recruitment drive, Harry Henley, secretary of 'Staff Side' at the hospital-
"It can only be a good thing for the trust and it just shows how short staffing levels have been at the hospital.
"I think any investment will be welcomed by staff, but in all honesty, it should have been done ages ago. Nurses have been stressed for a long time about the shortage we have. I hope it will boost morale."
As reported in the Bolton News, problems relating to patient care can be alleviated by recruiting reinforcements; reducing the pressure that staff are under, increasing the time they can take to care for their patients (1). A recent unison survey found that 57.9% of Nurses felt that they lacked the time to provide decent patient care, with the main reason cited as chronic under-staffing (4).
In response to the plans, Asons Executive Laura Williams, made the following statement:
"We've seen in the recent Keogh report that many of the issues facing hospitals stem from under-staffing; it's great that the Royal Bolton Hospital has taken decisive steps to tackle this.
At Asons Solicitors, we see a range of medical negligence issues, i.e, bed sore claims, where problems have been exacerbated by poor patient care. If in future, wards are not under-staffed and under-pressure, perhaps claims such as these would be few and far between.."
In the event that you consider yourself to have been subject to medical negligence, you must seek legal advice as quickly as possible. Taking action can prevent the same situation from reoccurring, helping others to avoid injury in future.
If you, or someone you know, have suffered as a result of poor patient care then you may be able to make a medical negligence claim for compensation. Asons Solicitors deal with claims on a regular basis, you can contact them on: 0844 850 1062 or you can fill out their claim form at http://www.asons.co.uk
-Sources-
(1) The Bolton News, Royal Bolton Hospital to invest £2.5 million in 143 new nurses (30/07/13) theboltonnews.co.uk/news/10578875.Royal_Bolton_Hospital_to_invest___2_5_million_in_143_new_nurses/
(2)The Bolton News, 'Hospital's 'appalling' failure on superbug rate' (10/05/13) theboltonnews.co.uk/news/10412155.Hospital___s____appalling____failure_on_superbug_rate/
(3)The Bolton News, 'Hospital staff trained how to count swabs after they were left inside three women' (27/05/13) theboltonnews.co.uk/news/10444737.Hospital_staff_trained_how_to_count_swabs_after_they_were_left_inside_three_women/
(4) 'Patient and nursing care at breaking point – a UNISON survey into staff/patient ratios on our wards' unison.org.uk/upload/sharepoint/On%20line%20Catalogue/21462.pdf