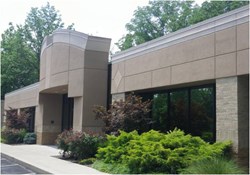 Milford, OH (PRWEB) August 04, 2013
Dr. Scott Silverstein and Dr. Matthew Parker recommend the Laser Assisted New Attachment Procedure (LANAP) to patients seeking a gum surgery alternative to potentially save the teeth that are at risk of loss due to gum disease. LANAP is the first FDA-cleared laser gum surgery for gum disease treatment. About half of all adults over age 30 in the United States suffer from some form of gum disease. Gum disease occurs when bacteria in the mouth is not properly removed through good oral hygiene practices. The bacteria interact with tissue around the teeth, damaging the tissue and leading to redness, inflammation and sensitivity of the gums. Eventually, this can lead to tooth and bone loss.
Even though periodontal disease can contribute to serious issues like tooth and bone loss, many people neglect to seek treatment. Some dental professionals believe that this hesitation, in many cases, is due to patients' fear of traditional gum disease treatment methods. Traditionally, gum disease treatment, also referred to as "flap surgery," required a periodontist to cut open the gums, manually scrape away the tartar from around the teeth, and then suture the gums back into place. Drs. Silverstein and Parker recommend LANAP as a gum surgery alternative.
LANAP uses a highly specialized laser to gently remove tissue damaged by gum disease. It leaves healthy, connective tissues unharmed, allowing them to reattach to the roots of teeth. It also stimulates the bone in that area to regenerate, promoting healthy bone density and reducing bone loss. Consequently, most patients can expect faster healing times and less discomfort after the procedure. This type of laser gum surgery can be performed in as few as two sessions.
Drs. Silverstein and Parker are two of very few dental professionals in the United States who are certified to perform LANAP. They believe in offering his patients the most advanced periodontal procedures. Patients can visit http://www.cincinnati-periodontist.com for more information.
About The Doctor
Ohio Valley Center for Periodontics & Implants is a periodontal practice offering patients personalized dental care in Cincinnati and Milford Ohio. Dr. Silverstein and Dr. Parker are part of one percent of dental professionals providing the most recent FDA cleared laser procedure for gum disease and periodontal treatment. They are both active members of the American Board of Periodontology and the American Academy of Periodontology. To learn more about Ohio Valley Center for Periodontics & Implants and their dental services, visit their website at http://www.cincinnati-periodontist.com and call their Cincinnati location at 513-334-5997 and their Milford location at 513-334-5997.