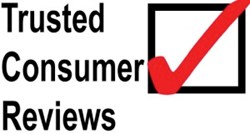 New York, New York (PRWEB) August 03, 2013
TrustedConsumerReview, the premier online rating and review agency, is pleased to announce Phone.com as the best vanity toll free numbers service provider. TrustedConsumerReview audited and reviewed numerous toll free service providers.
Phone.com's vanity toll free numbers help provide a level of credibility to business owners that is otherwise unattainable. With dozens of award winning features, picking Phone.com as the best vanity toll free service provider was an easy pick for TrustedConsumerReview.
About TrustedConsumerReview.com
TrustedConsumerReview.com is a leading provider of independent reviews and rankings for thousands of products, businesses, and services. Our goal at TrustedConsumerReview.com is to provide fair and accurate reviews that are representative of the business in question.