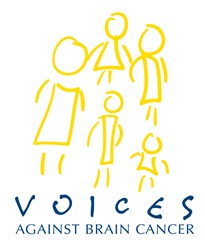 New York, NY (PRWEB) August 06, 2013
On August 6, Voices Against Brain Cancer, an organization dedicated to brain cancer research and advocacy, comments on a new vaccine study beginning at North Shore-LIJ's Brain Tumor Center.
According to an August 1, 2013 article published on The Island Now, titled, "Brain Tumor Center begins vaccine study," doctors at North Shore-LIJ's Brain Tumor Center have begun enrolling patients in a new vaccine study that will allow newly diagnosed glioblastoma patients the option of joining an "international, Phase III, Celldext ACT IV research study to test the efficacy of an investigational vaccine."
Michael Schulder, MD, and principal investigator of the study at North Shore-LIJ and vice chair of neurosurgery at North Shore University Hospital and Long Island Jewish Medical Center, elaborates on the purpose of the study. "The purpose of this research study is to determine whether adding the investigational brain cancer vaccine rindopepimut to the standard chemotherapy drug temozolomide helps patients with newly diagnosed glioblastoma live longer," he says. "Previous studies of patients who received rindopepimut and the standard chemotherapy drug had encouraging results compared to control patients who were treated with the chemotherapy drug alone."
Glioblastoma is the most common and aggressive form of malignant primary brain tumor. The traditional first stage of treatment is surgery to remove as much of the tumor as possible, followed by radiation and chemotherapy.
Michael Klipper, chairman of Voices Against Brain Cancer (VABC), an organization dedicated to brain cancer research and advocacy, commends North Shore-LIJ for their hard work and endless hours of research that went into the development of this investigational vaccine. "It's amazing to hear about the leaps and bounds researchers and scientists are making every day. For those of us in the brain cancer community, it gives us comfort that we are not alone in this fight and that one day there will be a cure for this horrible disease that has deeply affected the lives of so many."
VABC has a wide variety of initiatives in place for brain cancer research, awareness and support. The organization's research grants fund cutting-edge research programs that will have a monumental impact on the diagnosis and treatment of brain cancer. VABC currently funds research at several esteemed institutions such as Brookhaven National Laboratory, Cleveland Clinic, Columbia, Cornell, Duke, Harvard, John Hopkins, Memorial Sloan-Kettering and Yale, to name a few.
VABC's mission is to find a cure for brain cancer by advancing scientific research, increasing awareness within the medical community and supporting patients, their families and caregivers afflicted with this devastating disease.
For press inquiries, please contact: 5W Public Relations.
#####