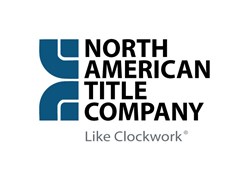 The new North American Title Co. escrow office will serve Agoura/Agoura Hills, Westlake Village, Oak Park, Thousand Oaks, Newbury Park, Moorpark and Simi Valley.
WESTLAKE VILLAGE, CALIF. (PRWEB) August 05, 2013
North American Title Co. has moved into the Westlake Village real estate market with a new escrow office on Townsgate Road in Westlake Plaza Center East. The five-person office is led by Lisa Figgins, branch manager and escrow officer.
"We are so excited for North American Title to enter this very active market," said Figgins. "This new office includes seasoned sales associates and escrow staff, and all of us look forward to utilizing our experience and enthusiasm to serve our existing and new customers."
A 16-year escrow veteran, Figgins is joined by escrow assistant Tina Travers, who has 25 years' escrow experience and has worked as Figgins' assistant for many years. Escrow assistant Kim Nelson is the third member of the team, with more than nine years' escrow experience.
Account manager Brad Golden and account executive Kendall Baker complete the Westlake Village staff. Golden is a Ventura-area native with 17 years' experience in title and two years with a residential developer. He is active in the local Building Industry Association (BIA) and past president of HOME (Housing Opportunities Made Easier). He chaired the Ventura County Housing Conference twice and is on the planning committee for this year's event. Golden attended California Lutheran University.
Baker comes to the sales team with several years' experience running an escrow desk for another major title company. She is a graduate of Cal Poly, San Luis Obispo. Together, Baker and Golden will serve the area, including Agoura/Agoura Hills, Westlake Village, Oak Park, Thousand Oaks, Newbury Park, Moorpark and Simi Valley.
The new Westlake Village Escrow Office for North American Title Co. is located at 2945 Townsgate Road, suite 200, Westlake Village, CA 91361, telephone number (805) 719-2775.
About North American Title (NAT)
With well over 1,000 associates and a vast network of branches from coast to coast, North American Title is among the largest real estate settlement service providers in the United States. Consisting of both agent and underwriter operations, NAT has the resources and stability of a New York Stock Exchange company with over $10.3 billion in assets (fiscal quarter ending Nov. 30, 2012). North American Title's agency network operates nationally under the name North American Title Co. (NATC), and is located in 16 of the fastest-growing states: Arizona, California, Colorado, Delaware, Florida, Illinois, Maryland, Minnesota, Nevada, New Jersey, New York, Pennsylvania, Texas, Utah, Virginia and Washington, D.C. Through our relationship with our expanding affiliate network, NATC provides real estate settlement services in all 50 states. With annual gross revenues in fiscal 2012 of approximately $200 million, NAT is among the largest independent title agencies in the United States. NAT is headquartered in Miami, Fla. To learn more, visit http://www.nat.com.