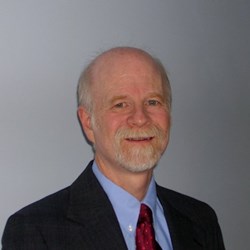 Bob was personable and has a wealth of knowledge. The training was applicable personally and professionally.
Livingston, NJ (PRWEB) August 12, 2013
From July 31 to August 1, 2013, Bob Sullo, a Senior Faculty member of William Glasser International, offered a 3-day intensive session in Olean, NY in Choice Theory to members of the Cattaraugus Allegany Board of Cooperative Educational Services (BOCES). The session was a closed event offered by BOCES in association with William Glasser International.
An expert in Choice Theory, Bob Sullo offered insights into the theory as well as the effectiveness of implementing it in various settings. He says, "One thing that makes Choice Theory so powerful is that it can be applied effectively in a variety of settings."
In light of the multifarious impact Choice Theory can have, Bob was sincerely excited by the diverse attendees of the session:
"One of the things that made this group so remarkable and enjoyable was its diversity. The fifteen participants included a high school science teacher, an elementary classroom teacher, a classroom assistant, counselors, school administrators, a curriculum coordinator, and several special education counselors. This group had the opportunity to learn how a common understanding of motivation can be used regardless of what role someone has within a school system."
Neither the attendees' diverse educational roles nor some of their unfamiliarity with Choice Theory served as hindrances to their understanding of the new model of behavior that the session addressed. Participants were not shy in telling Bob that they enjoyed the sessions. One attendee said, "Bob was personable and has a wealth of knowledge. The training was applicable personally and professionally."
The BOCES session marks another successful moment in Bob's mission to educate and thoroughly inform members with educational roles as well as parents of the power of Choice Theory. His ebook, The Inspiring Teacher, is also filled with great insights on internal motivation, Choice Theory, and classroom behavior.
Bob returns to Olean later this month to provide Basic Intensive Training for the Olean City School District. He hopes to have the same impact on them as he did on the members of the Cattaraugus Allegany BOCES.
About Funderstanding:
Funderstanding is a resource for teachers, parents, and students to stay up to date on education-related issues. The company focuses on innovative and progressive approaches to inspire learning in classrooms as well as homes. Funderstanding is also an ebook publishing partner company, focused on education-related content, which provides complete epublishing services as well as an expertise in ebook marketing and author branding.
Find more detailed information at:
http://www.funderstanding.com