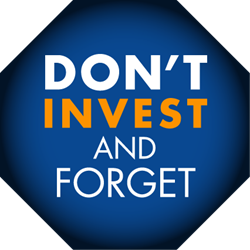 (PRWEB) August 09, 2013
Mike Powell has joined Vitucci & Associates, a Bay Area Independent Financial Advisory firm headed by Pat Vitucci. The announcement was made recently by CEO Pat Vitucci.
"We are very pleased to have Mike join our team," said Vitucci. "He brings years of solid experience as a Retirement Planning Specialist and Financial Advisor. Additionally, Mike holds the highly respected designation of Chartered Life Underwriter, which represents his comprehensive knowledge of insurance planning. Mike works with clients to create comprehensive strategies centered on each client's vision for their future and based on the values that are most important to them.
Mike lives in Pleasant Hill and enjoys traveling and playing tennis.
Pat Vitucci provides financial advice for several radio and television stations and hosts his own hour-long radio show called "Your Financial Life." He conducts seminars on various financial topics throughout the Bay Area, sometimes in conjunction with other industry professionals, and has lectured at many organizations, both civic and fraternal, and at numerous corporate-sponsored events.
Pat's mantra—"Don't Invest And Forget"—is not only the title of his recent book, but reflects his approach to managing investments with an active asset allocation method of continually evaluating and redeploying clients' portfolios based upon changing market conditions.
Pat Vitucci has been an active leader in the financial services industry for more than 30 years. He has served in various capacities in his corporate life, including as President of Broker Relations and President of a subsidiary of a major financial corporation. He lives in Alamo and was educated at, Monmouth University in New Jersey where he earned a Bachelor of Science Degree in Economics.
Security and advisory services offered through National Planning Corporation (NPC), member FINRA, SIPC and a Registered Investment Advisor. Vitucci & Associates and NPC are separate and unrelated.75474