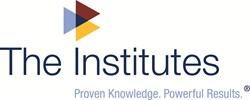 Sean Wagner, student at the University of Houston, is awarded the Andrew S. Frazier/The Institutes Honorary Scholarship.
Malvern, PA (PRWEB) August 08, 2013
Sean Wagner of Houston, Texas, is one of the 2013 recipients of the Andrew S. Frazier/The Institutes Honorary Scholarship. This award, developed by The Institutes in collaboration with Western World Insurance Group, provides two Chartered Property Casualty Underwriter (CPCU®) designation scholarships per year to full-time college and university students. The scholarship was developed in honor of Mr. Frazier's 18 years of significant and meaningful leadership contributions to the insurance industry as the former president of Western World Insurance Group.
Wagner is a student at the University of Houston working toward a business degree. He has remained on the dean's list, received an Insurance and Risk Management Academic Scholarship, earned the University Associate Certified Risk Manager (USCRM) designation and was elected into the Phi Kappa Phi Honor Society.
Wagner is currently working as part of the Arthur J. Gallagher Summer Internship Program, in insurance sales.
###
About The Institutes
The Institutes are the leader in delivering proven knowledge solutions that drive powerful business results for the risk management and property-casualty insurance industry. The Institutes' knowledge solutions include the CPCU designation program; associate designation programs in areas such as claims, risk management, underwriting, and reinsurance; introductory and foundation programs; online courses; research; custom solutions; assessment tools; and continuing education (CE) courses for licensed insurance professionals and adjusters through their CEU.com business unit.
The Institutes are affiliated with the CPCU Society, a community of credentialed insurance professionals who promote excellence through their technical expertise and ethical behavior and The Griffith Insurance Education Foundation, a not-for-profit educational organization that promotes the study and teaching of risk management and insurance.
About Western World Insurance Group
Western World Insurance Group, established in 1964, is among the top excess and surplus lines insurance groups in the United States, with more than 45 years of experience, success, and stability.
The Group offers commercial insurance products on a surplus lines and specialty admitted basis, with a commitment to a distribution network of appointed wholesale brokers and program managers on a nationwide basis. With decades of underwriting expertise and contemporary innovation, Western World specializes in underwriting classes of business that are not easily placed in the standard insurance market due to their complexity, high hazard, or unusual nature. The Group also offers underwriting facilities for associations and affinity groups through the Western World Program Division.