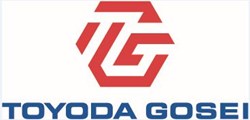 Stratford, Ontario Canada (PRWEB) August 09, 2013
A newly established plant of TG Minto Corporation in Ontario, Canada, a subsidiary of Toyoda Gosei Co., Ltd., started operations in July to accommodate the expansion of automotive production in North America.
The new TG Minto Corporation Stratford plant is supplying interior and exterior parts, such as those for instrument panels, for Toyota Motor Manufacturing Canada Inc.
Toyoda Gosei aims to be a true global supplier of choice for customers around the world by developing the optimum global production and delivery system.
The Details of the New Plant
The new facility will be called TG Minto Corporation Stratford Plant. Location is Stratford, Ontario. The investment is approximately C$11 Million. The parts being produced will be Interior and exterior automotive parts, parts for instrument panels, pillar garnishes, column covers, etc. The plant area will be approximately 6,000 square meters. The start of operation will be July 2013 with approximately 70 employees. Estimated sales will be C$ 15 million in fiscal year 2014.