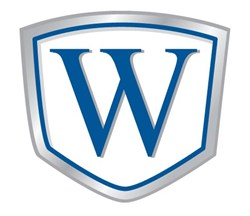 Ontario, California (PRWEB) August 13, 2013
Leading frozen food manufacturer Windsor Foods® is embracing social media and is on a quest to become a relevant player in the social arena. The mission is to cultivate relationships and provide a wealth of industry-related information.
Windsor Foods not only manufactures a wide variety of frozen foods, but also works directly with foodservice operators to create custom menu items. With a product development team of innovative chefs and food technologists, Windsor Foods has the experience, knowledge and creativity to be a real asset.
Given the vast amount of resources, knowledge and expertise at hand, Windsor Foods is truly an authority when it comes to frozen foods. Many of the company's product lines, such as Bernardi® which is the leading frozen filled pasta brand in the business, are recognized throughout the food industry.
Windsor Foods will use its extensive experience to deliver helpful, informative content with a goal of making foodservice distributors and operators more successful. This includes tips for new product development, introducing new menu items, preparing and plating food, and much more.
To learn more about Windsor Foods and connect with the company on social networks, please visit the company website: http://www.windsorfoods.com
For press and media inquiries, please contact 1-800-548-6363.
About Windsor Foods®:
Windsor Foods is a frozen food manufacturer that's home to the following brands: Bernardi®, Golden Tiger®, The Original Chili Bowl®, José Olé®, Posada®, Whitey's® Chili, Cripple Creek® and Fred's for Starters®. The company is family owned and is headquartered in Houston, Texas.
Contact:
Windsor Foods
4200 East Concours Drive, #100
Ontario, CA 91764
1-800-548-6363
http://www.windsorfoods.com