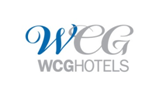 This is a fun contest that gets both our guests and hotels involved. What a great way to get to know our guests and interact with them on a personal level.
Santa Monica, CA (PRWEB) August 09, 2013
Windsor Capital Group, Inc. (WCG Hotels) is excited to announce it will be giving away five free two-night stays at any of their 21 hotels for its 2013 Summer Games Contest. The contest, which runs from now until August 25th, has WCG Hotels' Facebook fans and Twitter followers vote and/or tweet for their favorite hotel in five separate categories. With categories ranging from "Hotel Best Representing Location" to "Most Talented Hotel Employee," the Summer Games contest is a great way for fans to get to know all the hotels on a personal level. After all, five lucky fans will win the opportunity to pick any hotel to spend their free two-night stay.
"We had such a good time with this contest last year and are extremely excited to put on the WCG Hotels Summer Games again this year," said Paul Francisco, COO & Senior VP Sales & Marketing at WCG Hotels. "This is a fun contest that gets both our guests and hotels involved. What a great way to get to know our guests and interact with them on a personal level. We believe there is no better way to show our appreciation to our loyal customers and fans than by giving away five two-night stay vacations!"
To enter, fans must first follow WCG Hotels on Twitter and like the company on Facebook. Once they are following WCG Hotels on social media, participants may either submit vote via Facebook page or send a tweet to @WCGHotels with the event name, name of the hotel, and the hashtag #WCGSummerGames. Each fan may enter in both ways for a total of two votes and two entries per category. Each category will have a separate random drawing from participants that voted for that particular event. When it is all said and done, five different winners will receive complimentary two-night stays to the WCG Hotel of their choice.
WCG Hotels has fantastic properties from coast to coast in the United States. Winners will get to chose from hotels in any location including: Asheville, Atlanta, Cincinnati, Colorado Springs, Denver, Detroit, El Paso, Las Vegas, West Palm Beach, California, and the Pacific Northwest. With a variety of comfortable hotels in unique cities with plenty to offer, the Summer Games winners are sure to have a memorable vacation courtesy of WCG Hotels.
No matter the results of the contest, all WCG Hotels offer a wide variety of special offers perfectly tailored to every traveler's interests. Enjoy the remaining weeks of summer by booking an unforgettable yet affordable vacation at a WCG Hotel.
About Windsor Capital Group
Windsor Capital Group is a hotel management and development company that owns and operates full-service, focused, upscale branded hotels throughout the United States, with most flying the Embassy Suites and Marriott flags. It also runs Windsor Management Services, a top-performing hotel management company that customizes hotel management services to meet the needs of the properties.
Windsor Management Services is an award winning, comprehensive hospitality management organization that operates full-service, upscale hotel properties throughout the United States. With more than 30 years of experience to call on, Windsor Management Services is known for unmatched results for its owners and unparalleled service for its guests delivered with a personal connection.
For more information, visit http://www.WindsorManagementServices.com or http://www.WCGHotels.com/. Additionally, please contact Paul Francisco, Chief Operating Officer at 310-566-1100.
###