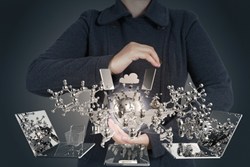 Despite what some may think, there are a great many Chinese citizens outside the PRC who want access to the internet via a Chinese IP address
Dallas, Texas (PRWEB) August 09, 2013
The American proxy services company, idcloak, has released a free China proxy list for Chinese abroad seeking connection to the internet back home.
"Despite what some may think, there are a great many Chinese citizens outside the PRC who want access to the internet via a Chinese IP address," says idcloak's Robin Welles. "It is true that doing so puts them back under censorship and surveillance, but there are a lot of benefits of Chinese internet which only the Chinese themselves appreciate."
One major advantage is that the languages on many modern websites default to the user's IP address. "Geolocation settings can be very frustrating for those living or traveling outside their home country as all sites show up in the local language. But if your connection is rerouted back home, you don't run into these problems."
Another advantage of a Chinese internet connection may come as a surprise to some: in certain respects there is wider choice. "The Great Firewall restricts incoming as well as outgoing traffic and numerous sites in China are unavailable to visitors coming in through foreign IP addresses. There is a lot of content that Chinese netizens can't find on internet connections in other parts of the world – especially media. When Chinese travel, they want continuing access to these media sites."
The proxy list provides a filter function that allows users to search for proxies that fit certain criteria, "We've created filter parameters for the list based on the proxy checker's statistics. This means a user may quickly bring up the fastest high-anonymity proxies in China, for example."
idcloak also offers a proxy list in Chinese for visitors with poor English language skills.
The release of these free services comes just one month before idcloak's much awaited launch of a personal VPN service – easy-to-use software that runs a secure proxy with improved performance and versatility. Visit idcloak.com to learn more.