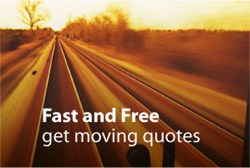 Movenetwork.com has been providing a range of moving services for many years and the online instant quote is just another step to ensure that the company is doing its best to provide services for their customers
(PRWEB) August 13, 2013
Moving quotes refer to the service quotes that are provided by moving companies. In most cases, the quote will be requested by customers who are planning to move. This process involves the customer providing important information about the move such as the distance to be covered, the amount of items to be moved and how fast the move is required. The company will then take into account all the details provided and provide an estimate of the cost. In most cases the moving quotes are offered to let the consumer understand the company's charges and decide whether they want to use their services.
There are situations where customers shy away from online moving companies because they will not get the quote as fast as they would want, but with the inclusion of a page dedicated to providing a quote to whoever desires, Movenetwork.com has improved its customer service on its website. This is because customers will now be at a better position to decide whether they want to use the company's services and be able to plan ahead financially for the move.
The moving quote the website offers the client is based on the information that the client provides on the page. This has been made easy by the fact that it is a simple form and the customer just fills in the boxes with information such as the date, move size, address from where they are moving to where they are moving, as well as contact details.
The company has termed this inclusion as "a standard in the moving industry just to make things clear for our customers. There is great need in preparing for a move to avoid stress and last minute rush. The moving quote on our website will do more than just assist our customers in organizing their moving, it will also aid in preparing their wallets for the move and associated charges."
Movenetwork.com has been providing a range of moving services for many years and the new announcement to include the online instant quote is just another step to ensure that the company is doing its best to provide services that are above the standards in the industry. There is more to the moving quote than just the price; there is also the box where you can check if you are in need of auto shipping services. For more details on this and other services visit http://www.Movenetwork.com .