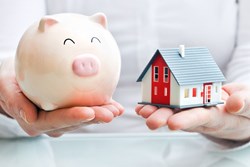 Orange, California (PRWEB) August 13, 2013
Broadview Mortgage, a California direct lender, has announced the adoption of the California Housing Finance Agency (CalHFA) product line-up.
In August 2013, the State of California Housing Finance Agency (CalHFA) has announced a new round of affordable lending programs designed to help well-prepared low and moderate income families become California homeowners.
New and old programs have been designed to give first time homebuyers access to programs that have special provisions that promote sustainable homeownership, responsible underwriting and a minimal required investment.
Among the new programs being offered are the Extra Credit Teacher Program, CalPLUS, and ZIP. The emphasis of these programs is to make home purchases more affordable in California.